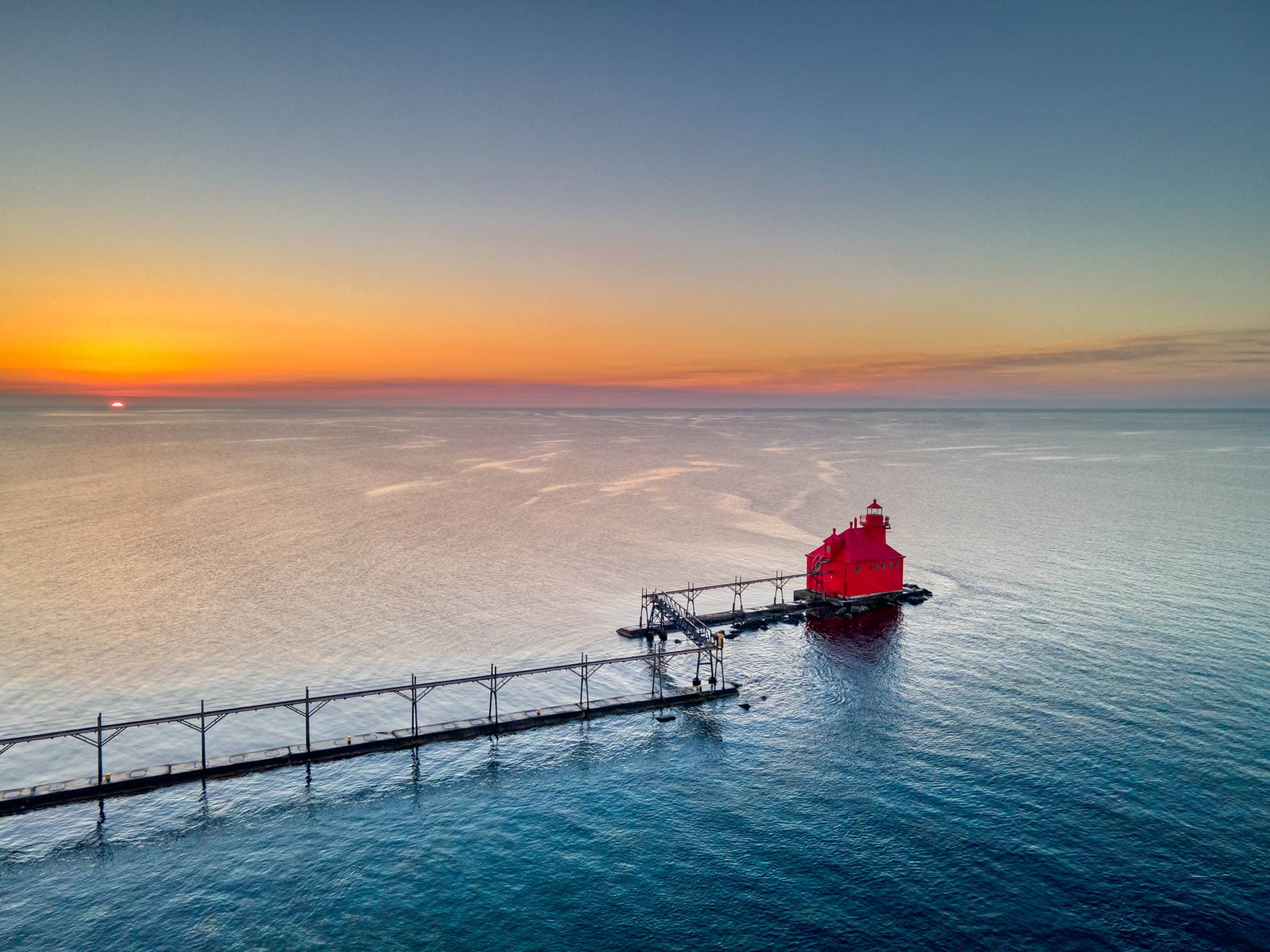 Best Door County, Wisconsin Sunrise and Sunset Locations
As a peninsula, Door County is blessed with hundreds of miles of shoreline to enjoy.  For photographers, it is a natural paradise with so many diverse image possibilities.  As the "Cape Cod of the Midwest," you will never be short of amazing photographic opportunities both within the scenic towns and while exploring the varying coastline.
When it comes to sunrise and sunset photography, it's key to remember that the sun rises on the Lake Michigan side (aka the "Lake side"—Jacksonport, Baileys Harbor side) and sets on the Green Bay side (aka the "Bayside"—Fish Creek, Ephraim, Sister Bay, Ellison Bay).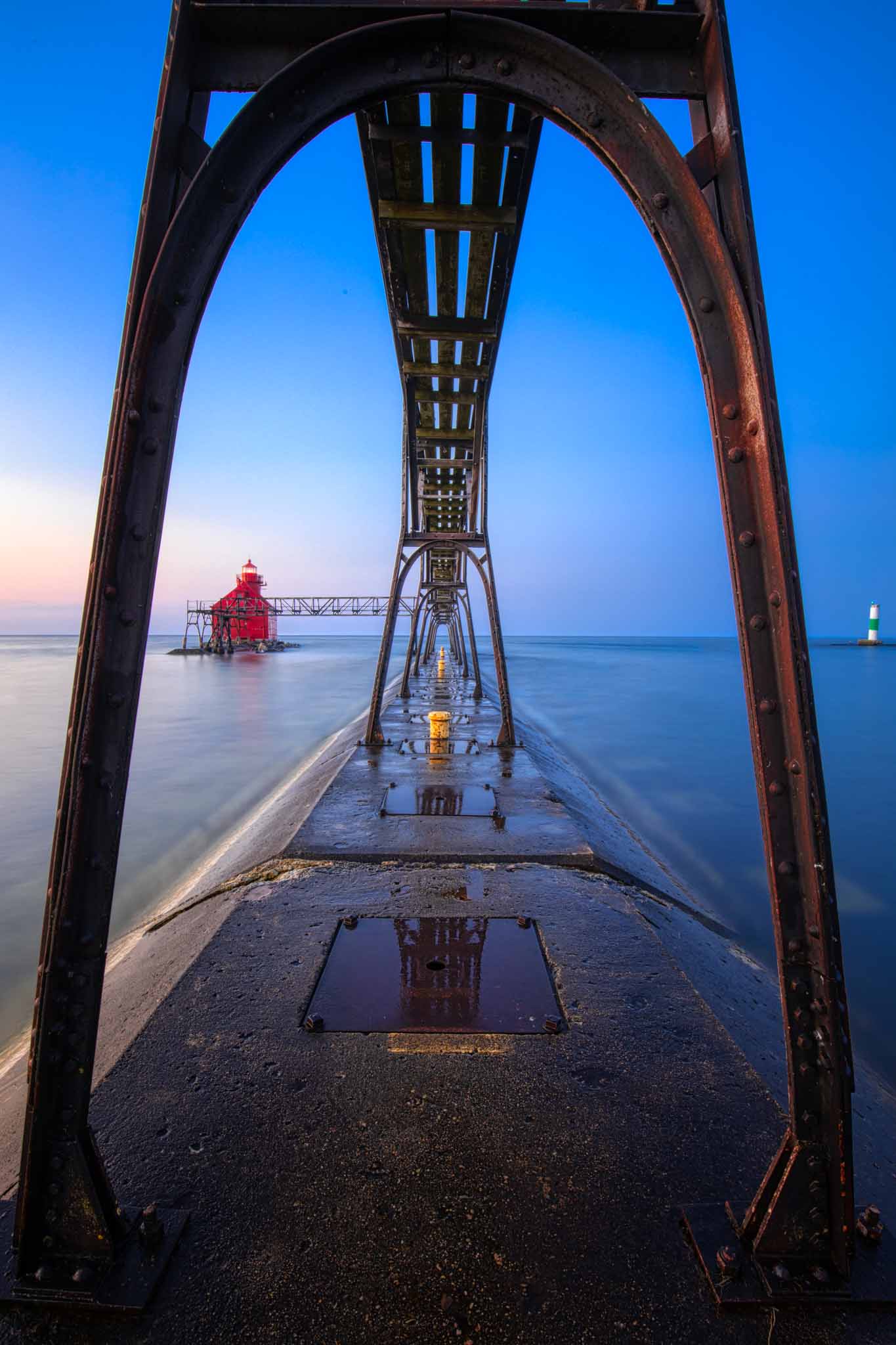 The lighthouse is located at the U.S. Coast Guard Station in Sturgeon Bay, WI. Because of this aspect, I was initially hesitant about whether I would be able to visit, but there is a civilian walking path that leads directly to the breakwall to the lighthouse. Parking is very close to the water and easy to get to, which is especially important if you're trying to setup your gear before sunrise. Just don't cross the line and go onto Coast Guard property.
Although I think the classic view is from the breakwall leading to the lighthouse, one secret alternative is to park at the Sturgeon Bay Ship Canal Nature Preserve. There is a short boardwalk to the beach and then a parallel breakwall to the lighthouse. That said, I'd recommend parking at the Coast Guard station if it's your first visit.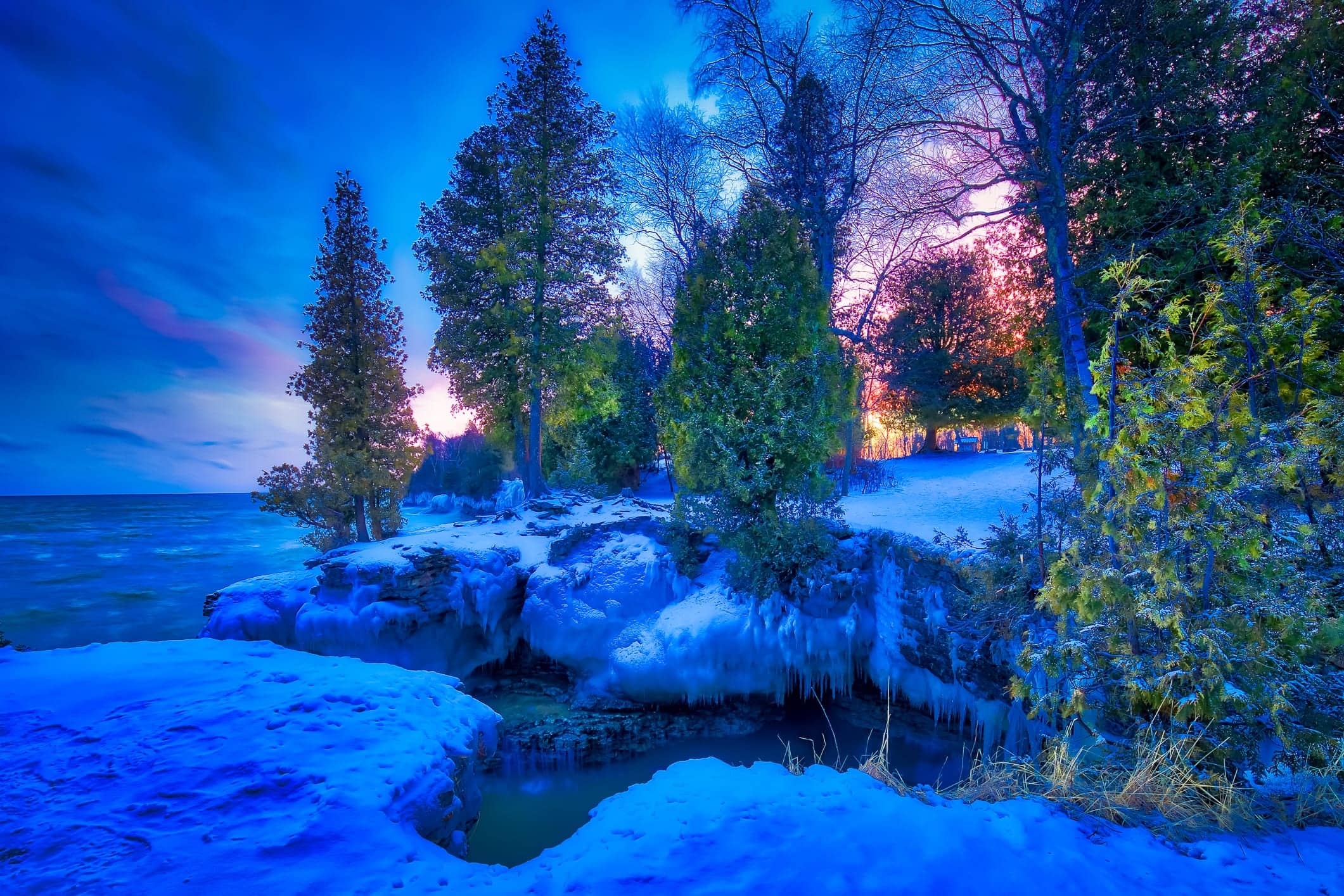 Cave Point is an iconic Door County landmark.  I think you could show a photograph of this location to anyone in Wisconsin and they would gush about how they miss being up there.  It's a unique stony shoreline with the classic lookout point surrounded by cliffs on all sides.  Although this is the traditional photo, I really like the vantage point from the air by drone as well.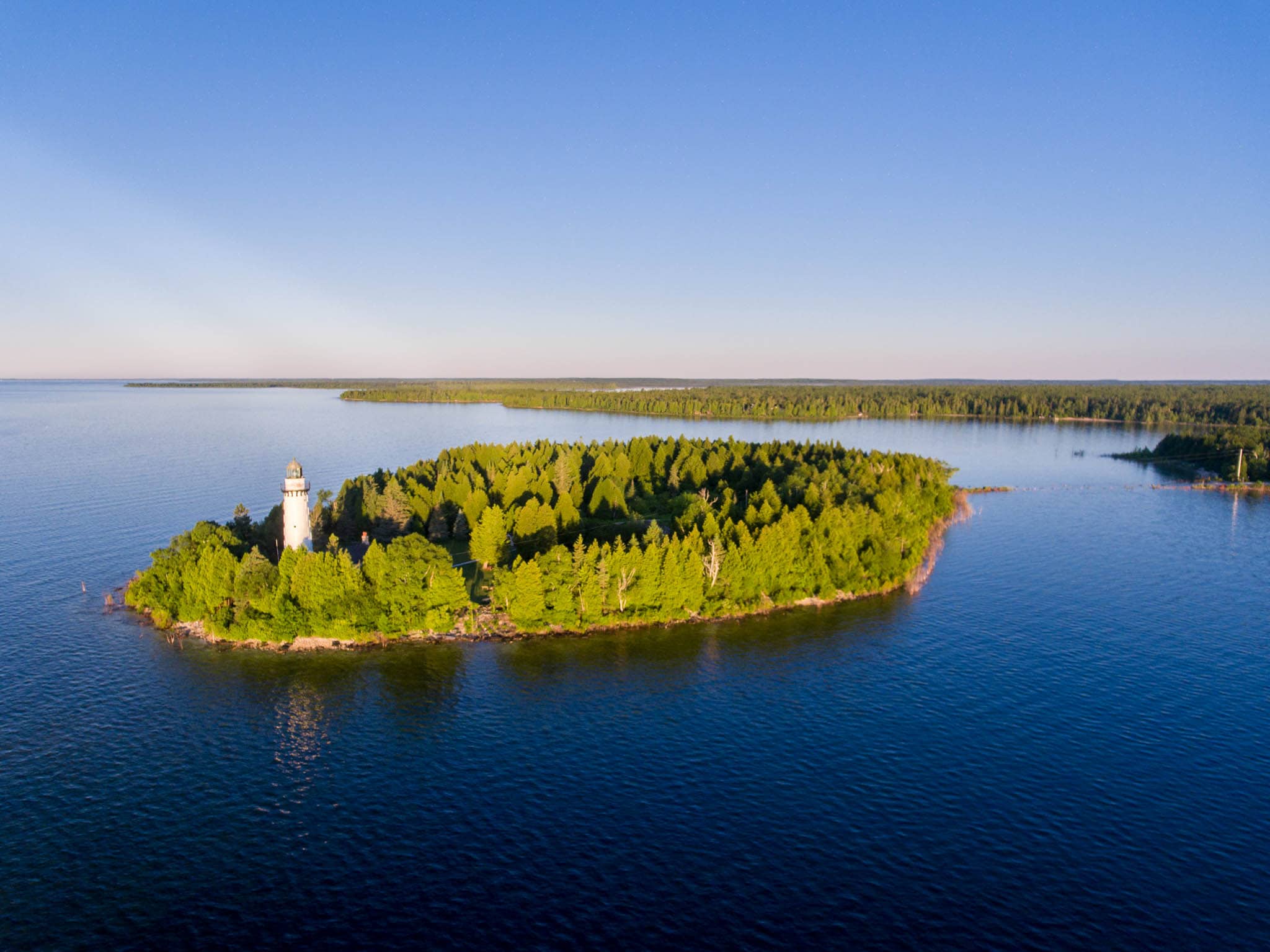 I'd ideally shoot sunrise photography from Cana Island itself but the water levels have risen so high that there is standing water on the causeway. There is a complimentary tractor/haywagon ride across, but it starts far too late for sunrise photos (10 a.m. to 5 p.m.), so you're essentially stuck on shore. If you have a drone, this is the perfect time to use it.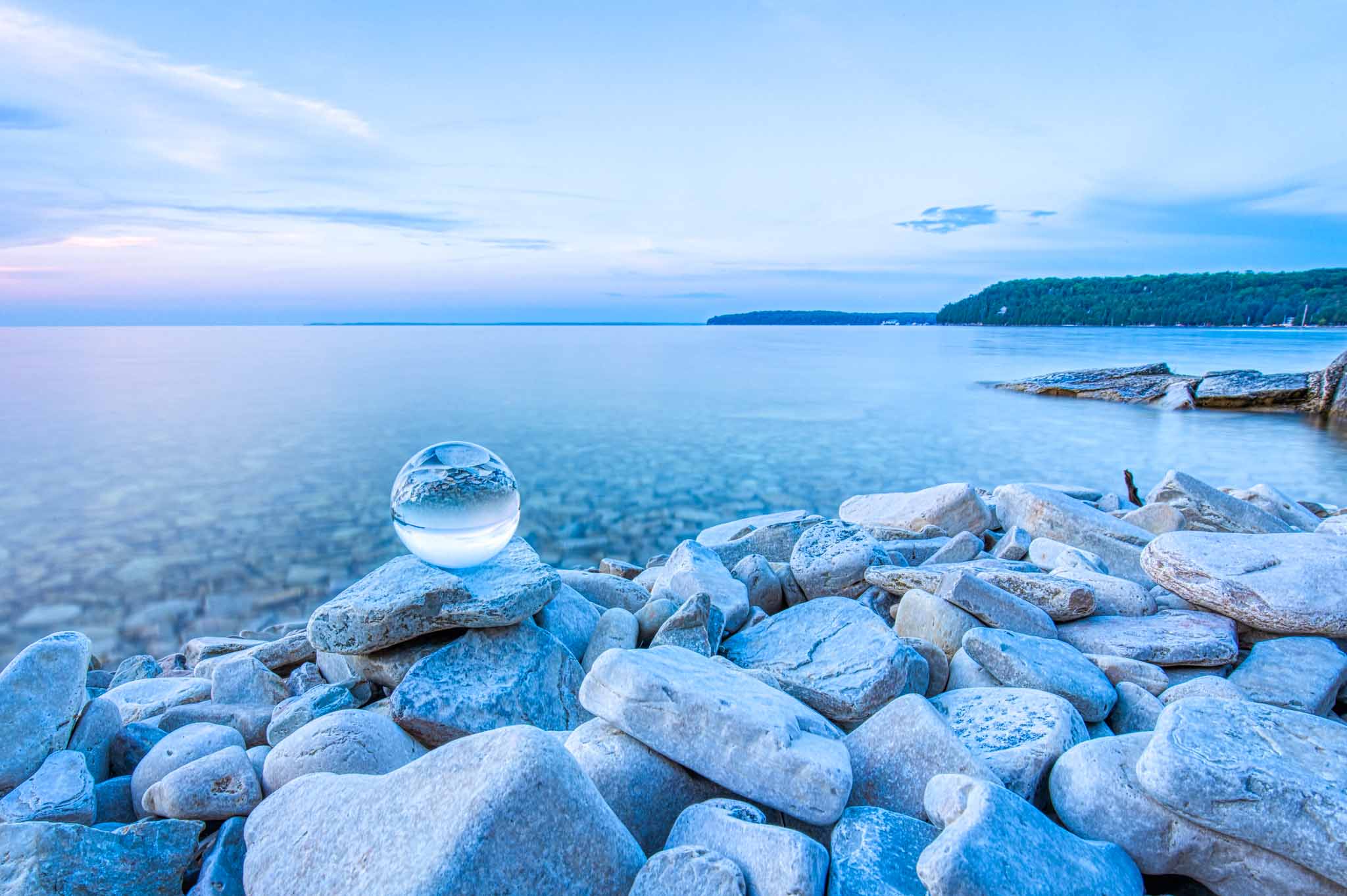 I think that Garrett Bay is one of the most peaceful places in the world, much less Door County.  We love it so much that we put in an offer once on a house site-unseen because of the view.  Whereas the beach in Sister Bay is crowded until sunset in the summer, Garrett Bay is almost always empty and quiet.  Between the rock beach and calm waters, there is such a sense of serenity.  The best way to photograph the sunset here is to get really low to the ground with your tripod.  If you don't have one already, I'd also consider getting a Platypod to get really low (they look like a gimmick, but really do transform your photography with the vantage point you can use them).  This perspective lets you incorporate the natural beauty of the smooth gray rocks.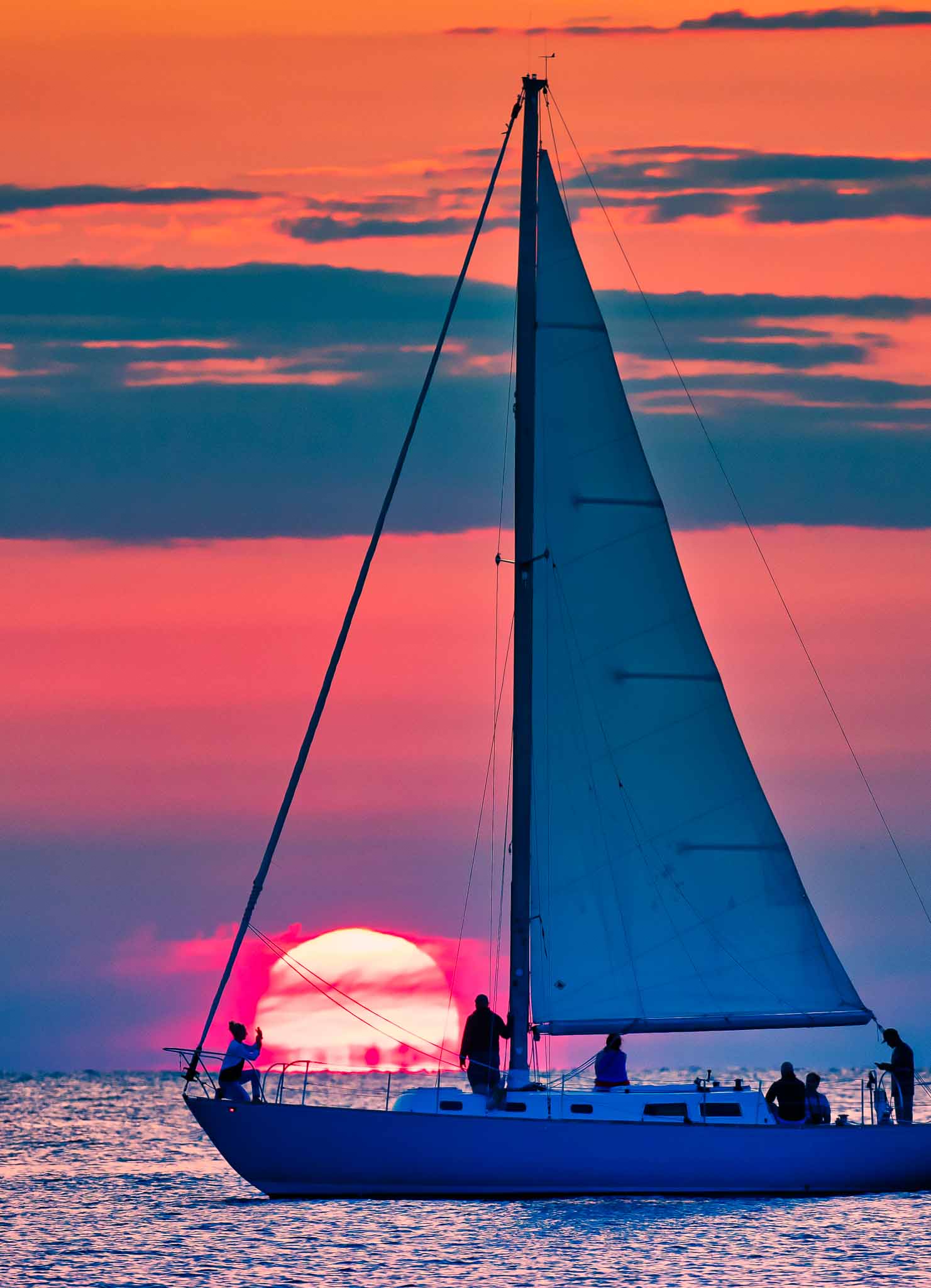 Between the beauty of the beach and marina, Sister Bay embodies Lake Michigan Americana.  You don't have to be a boater to appreciate the amazing sunsets that you'll see almost every evening.  I love this spot for portraits because you can get so many looks without moving far.  In particular, you can take photos on the beach, boardwalk, marina, docks, and the park by only walking a few hundred yards.  On top of that, there are some amazing restaurants nearby like Wild Tomato.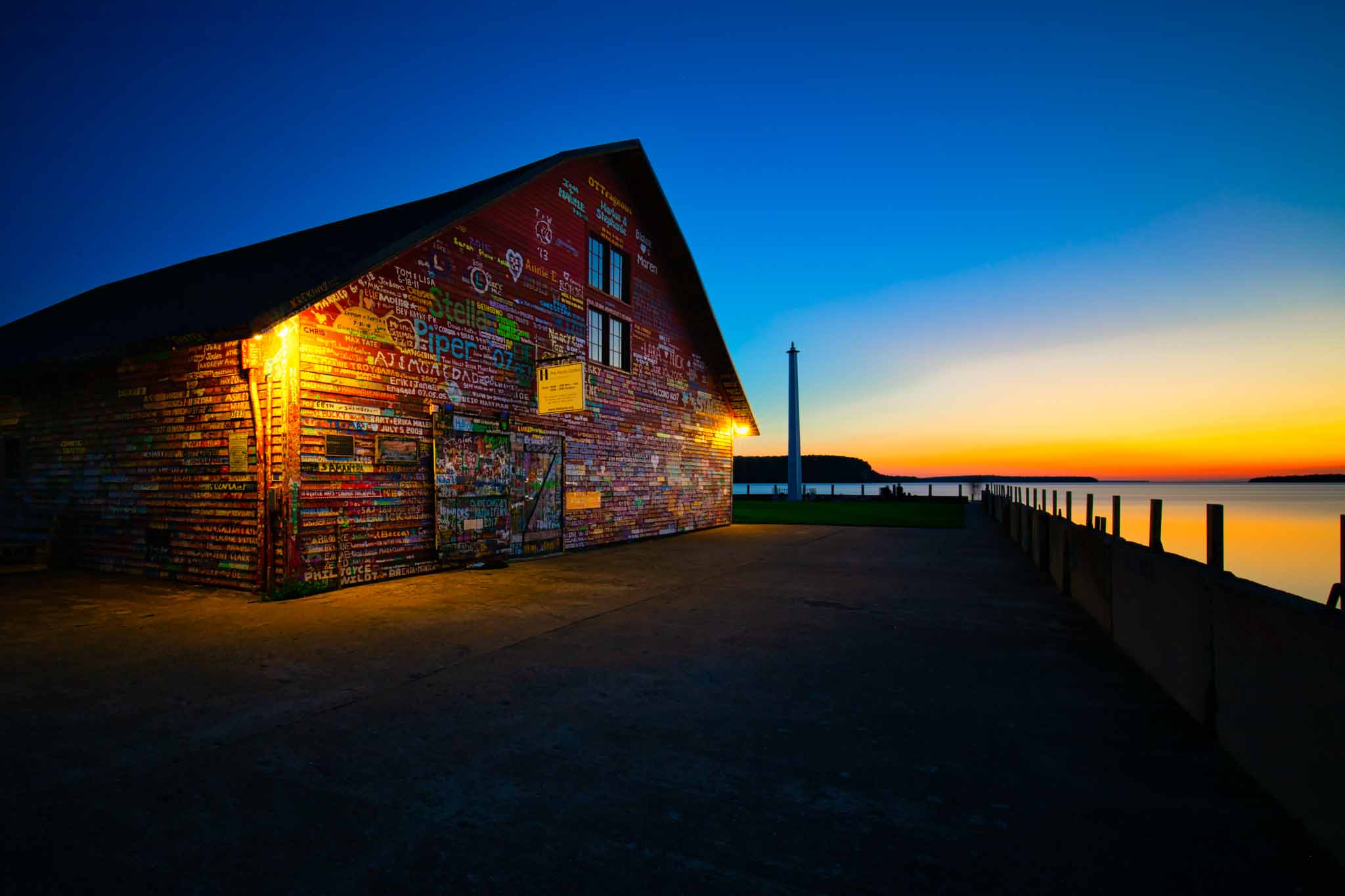 When we reach the sweeping coastal vista of Epraim, we really feel like we've reached Door County.  There's something about driving by Wilson's Ice Cream that just makes you feel good.  From a photographic standpoint, the two sunset photos you'll want to take here are are well worth it.  I'd start at the Anderson Dock, where countless boaters and couples have painted their names for posterity.  After this, I'd head to the water by the Edgewater Resort.  They have an angled pier that makes for beautiful silhouettes with their deck chairs.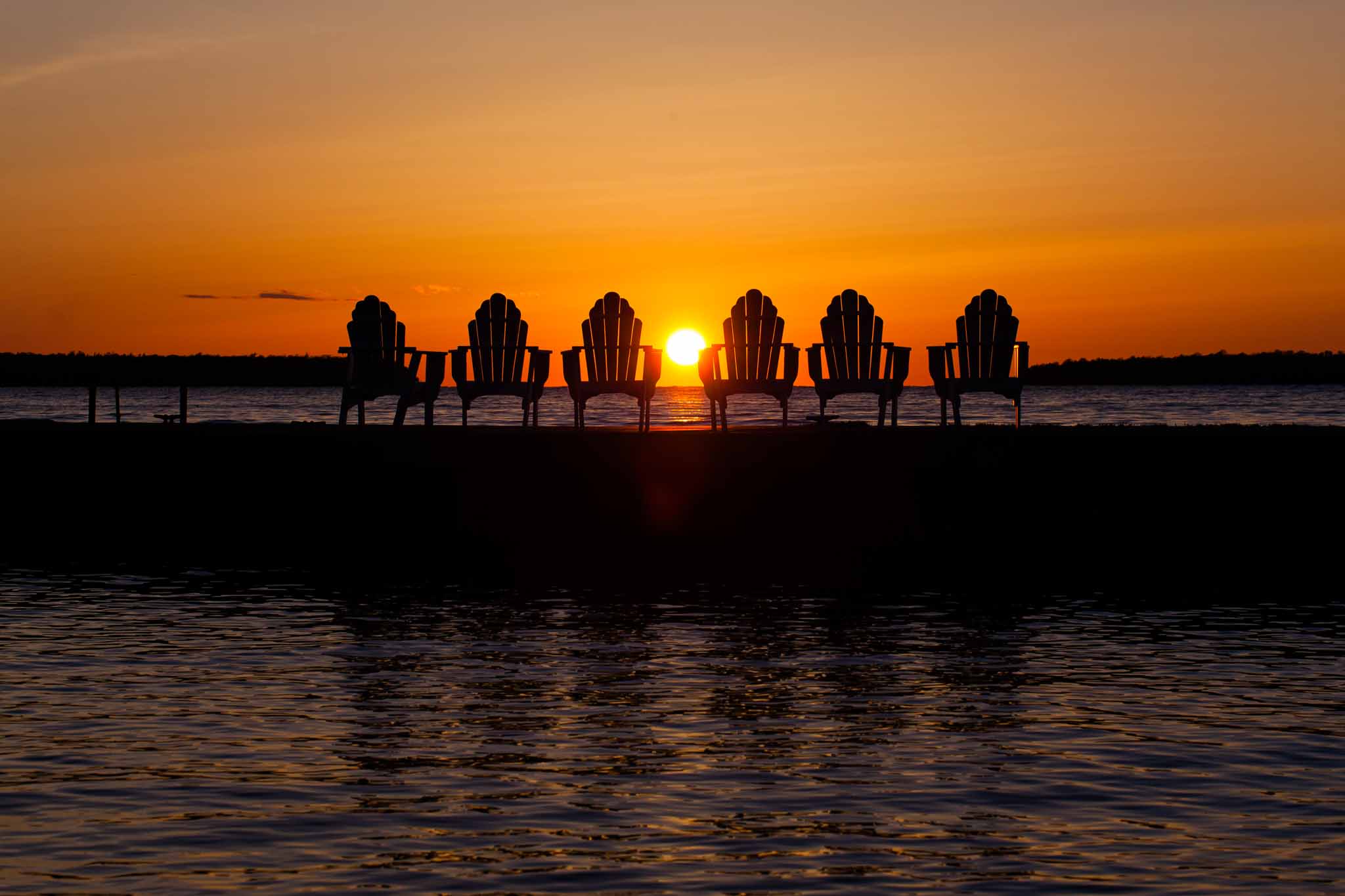 For more Door County Photography