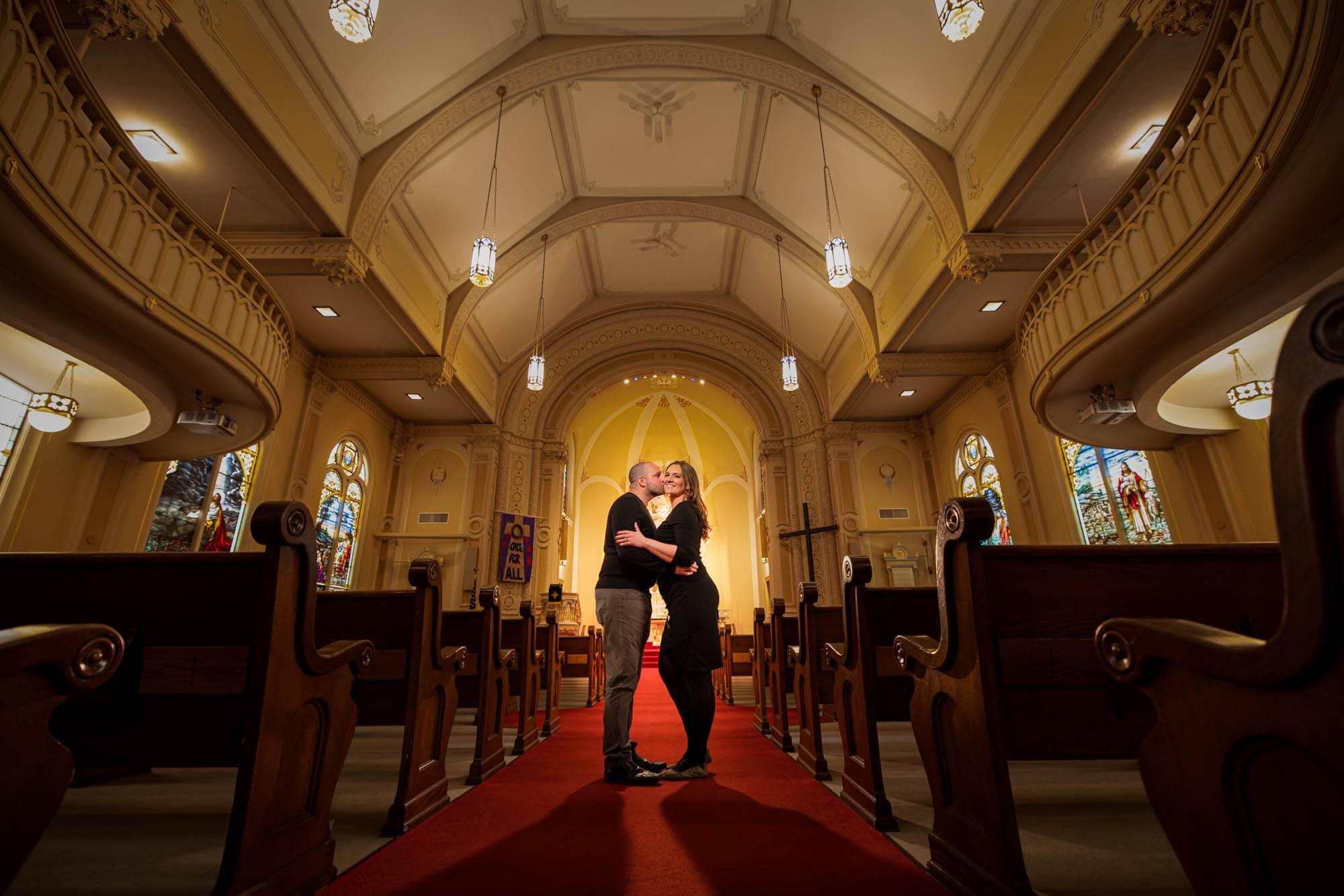 Le Chateau and First Evangelical Lutheran Church Engagement Session
When I saw Amanda's facebook post about looking for a wedding photographer, I jumped at the opportunity to help a great work colleague and get some wedding experience at the same time.
One aspect I think is really important about photography is getting comfortable shooting photos in a relaxed setting, which is a great reason for an engagement session.
As we were brainstorming locations around La Crosse, she suggested Le Chateau, which is a place I've wanted to photograph ever since we first ate there a few years ago. In addition to spectacular food, it has a classical elegance in both the restaurant and the bar that would be exceptional anywhere in the world. Fortunately, the owner gave us permission to come in before opening and we were able to have the bar (La Cave) all to ourselves.
After this, we drove over to First Evangelical Lutheran Church on West Avenue and were blessed to be able to photograph such an amazing church.
Enjoy!