Top 5 Questions You Might Have Before Family Photos
Even as a photographer, I think family photos can be rather intimidating. I feel like we've spent days before (actually probably a lot more for my wife) running around in a frenzy trying to get everything perfect. I'd imagine that we all have this sense that something will go wrong or we'll get our pictures back later and notice something went awry. Maybe our worry is something like not everyone smiling at the same time or looking into the camera.
I think that good preparation, careful photographer selection, and a little bit of faith can go a long way towards getting family photos that you will love for the rest of your life.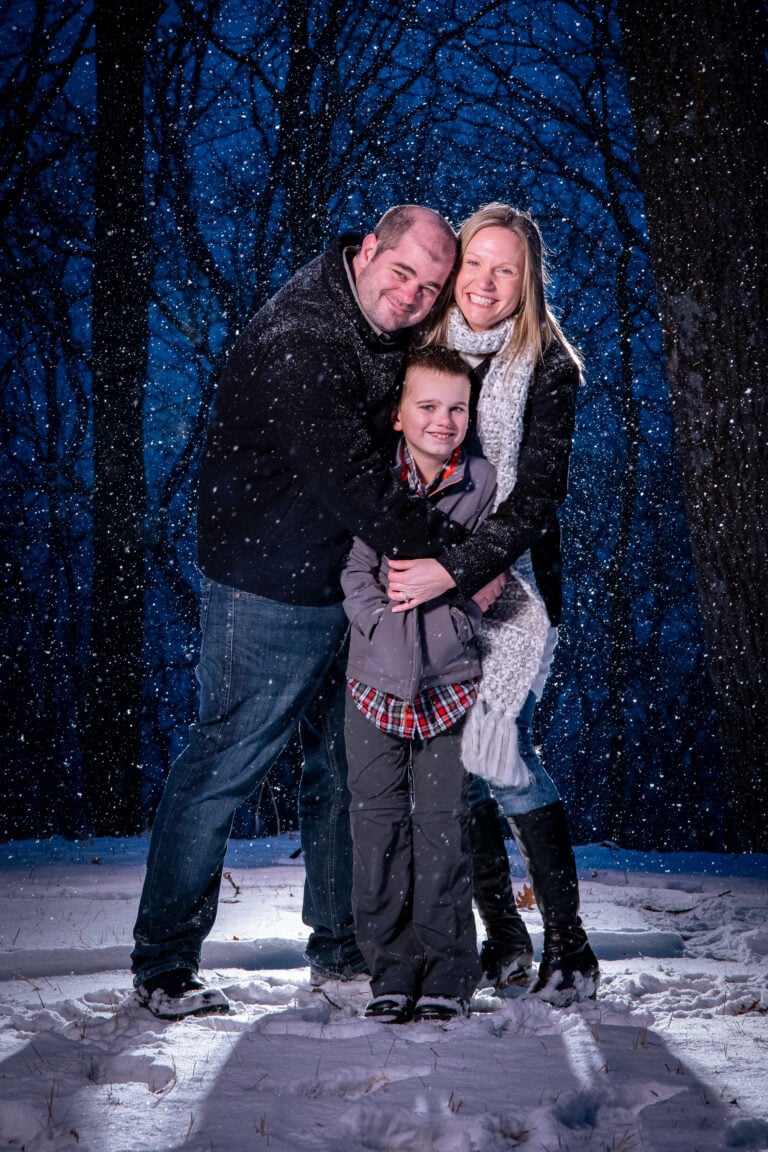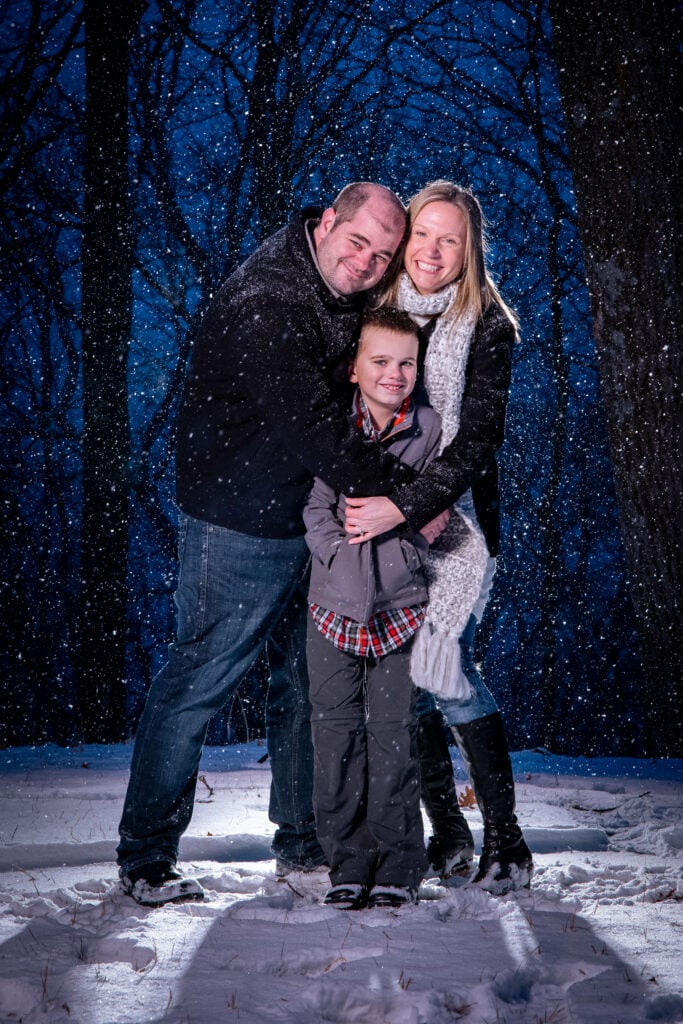 What should our family wear?
First and foremost, everyone worries the most about outfits and color choices, which is certainly a valid concern. The best way to alleviate this worry is to have everything figured out well before the shoot. I think a couple of basic tips can make a huge difference:
Aim for clothing that is timeless.  Avoid anything with big logos that will obviously date the photo.  If you're looking for inspiration, Pinterest is probably your best resource.
Stay away from baggy clothes, which tend to be unflattering. If you have to decide between either too big or two small, I'd pick the slimmer one.
Even if you aren't normally inclined to do so, consider bold and vibrant colors. You want to separate yourselves from your surroundings rather than blend in. You're the scene.
Coordinate your colors but stay away from the exact same outfits. 

One strategy is to coordinate the same color of one child with the pants of another.
Combining patterns and solids can be appealing.
Sometimes a great accessory like a scarf can make all the difference.

Consider layering. It makes it easy to adjust for temperature differences and can create different looks across images
What time of day works best?
The two ingredients for a photograph are light and time. Of the two, the element we can control the most is the time. Whereas midday is great for just about everything we do in life, it's a rather difficult time to take family photos because of harsh light that can create unflattering shadows.
Ideally, we'd shoot in the morning or towards late afternoon before sunset when the sun is lower in the horizon. The photographic advantage here is that the light tends to be softer and we see some of the beautiful colors projected from the sky. If I had to pick one, I'd take 1-2 hours before sunset every time, though.
All this being the case, we still have a lot of flexibility through our use of professional lighting. Many photographers shoot beautiful images with only natural light, but they're limited without great conditions. It's a lot more complicated, expensive, and cumbersome to carry lighting but it gives us amazing flexibility.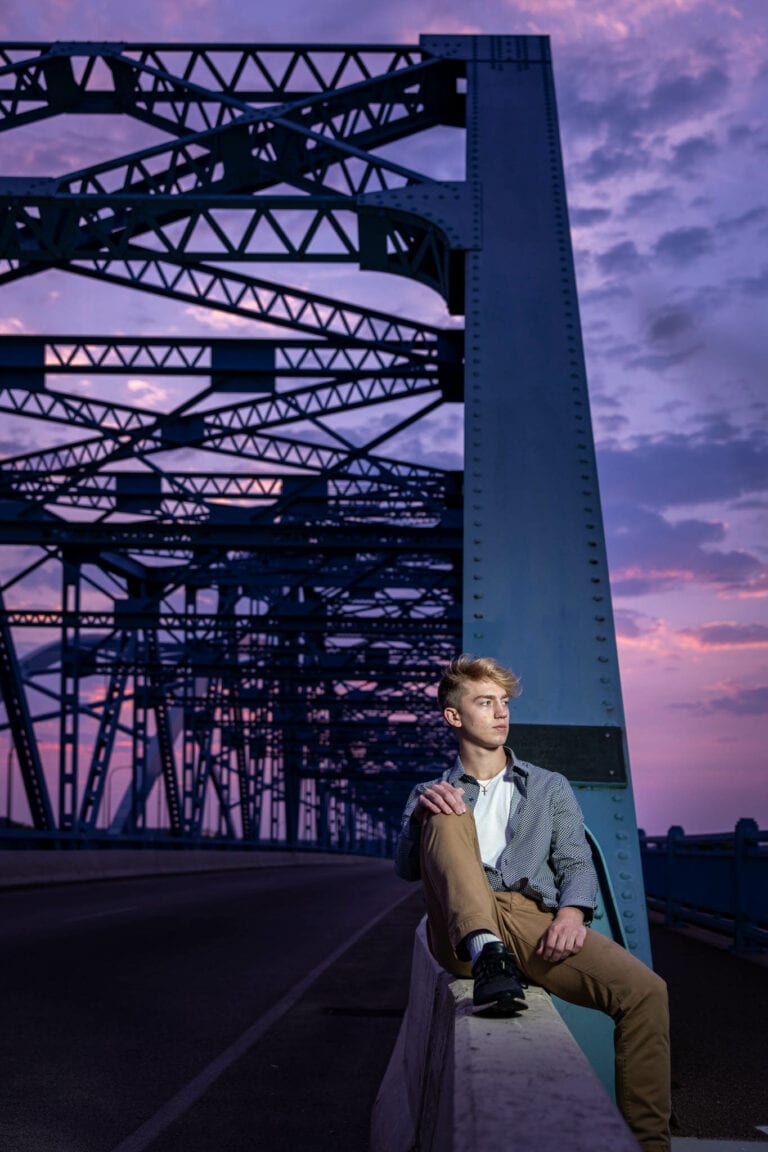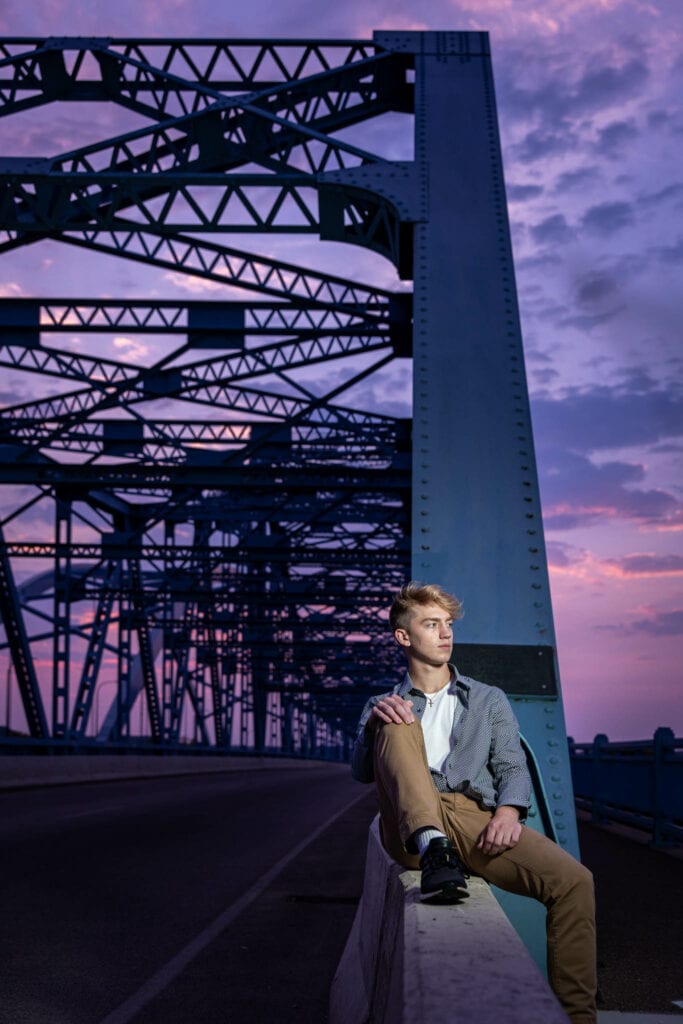 If you want it to be awesome, you need awesome light (I bring my own to make sure)
Professional flash means we don't have to worry about weather and ambient light conditions as much anymore.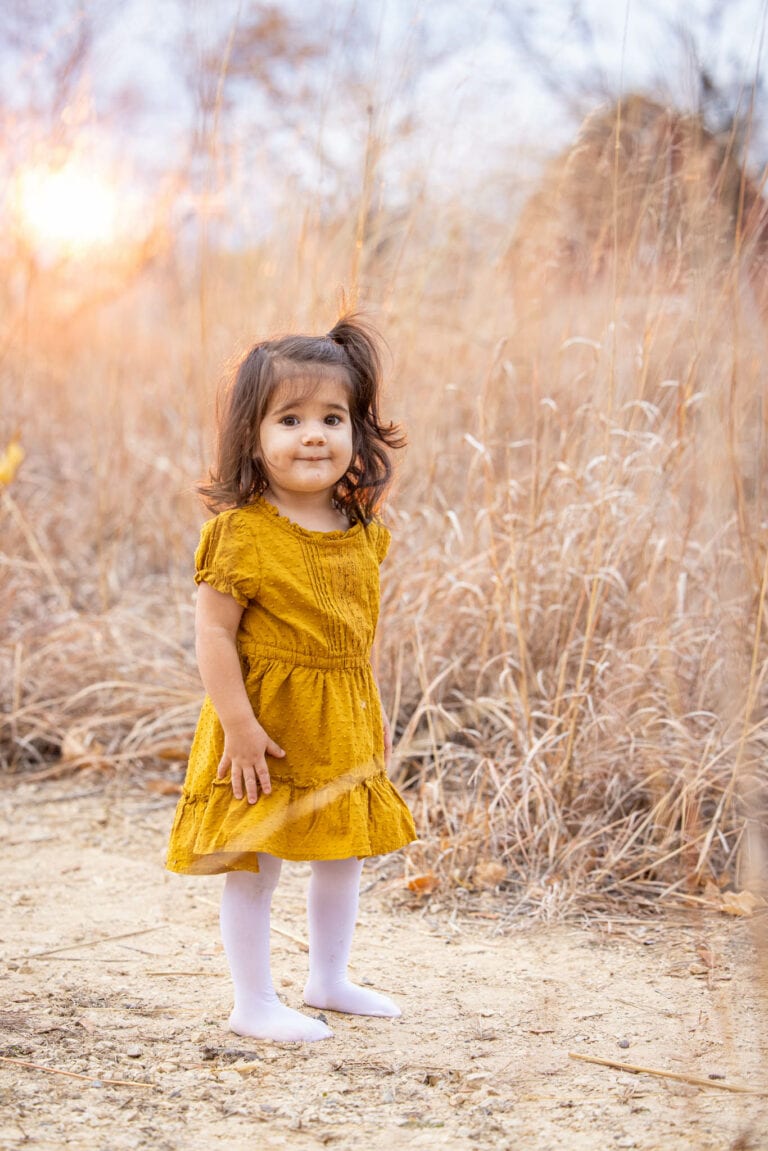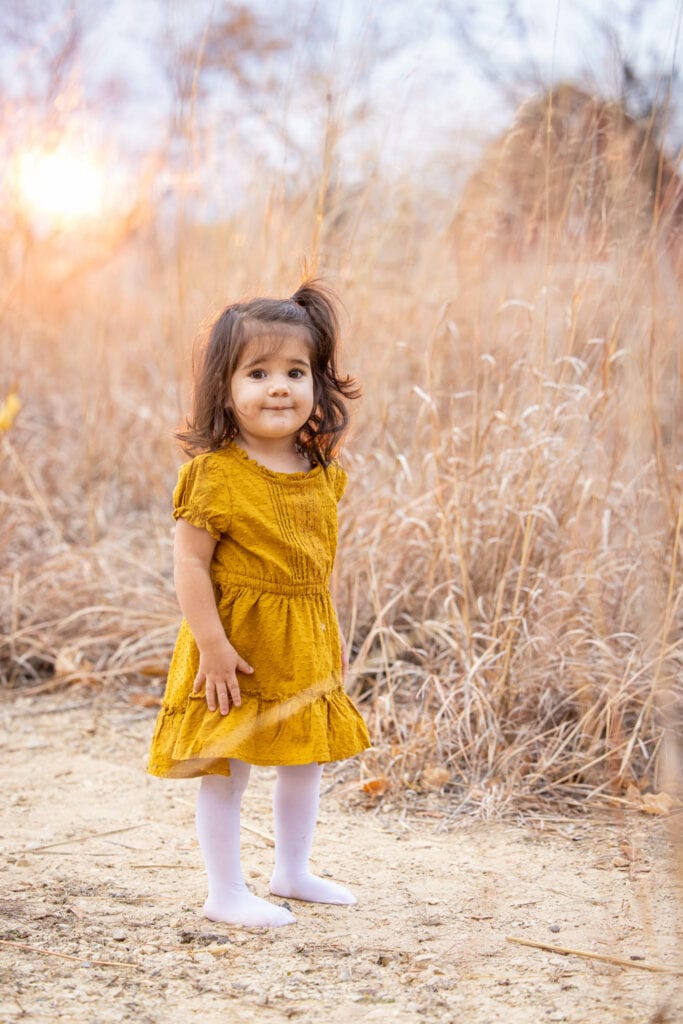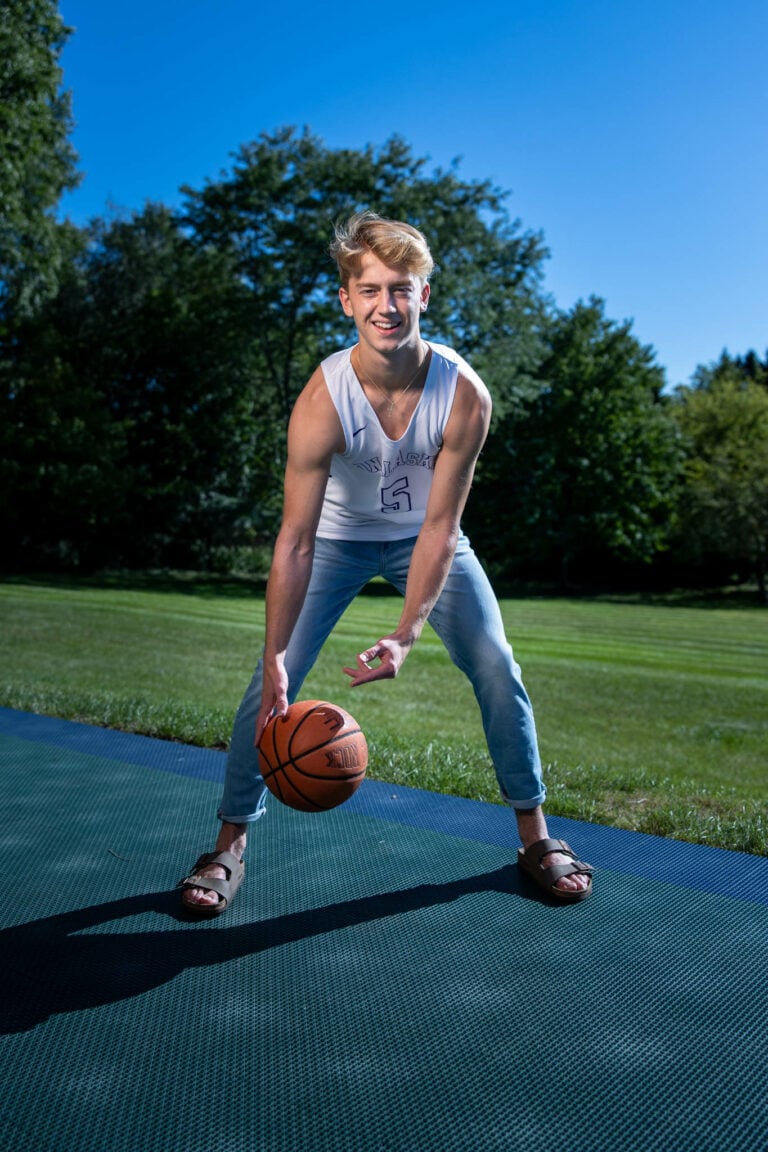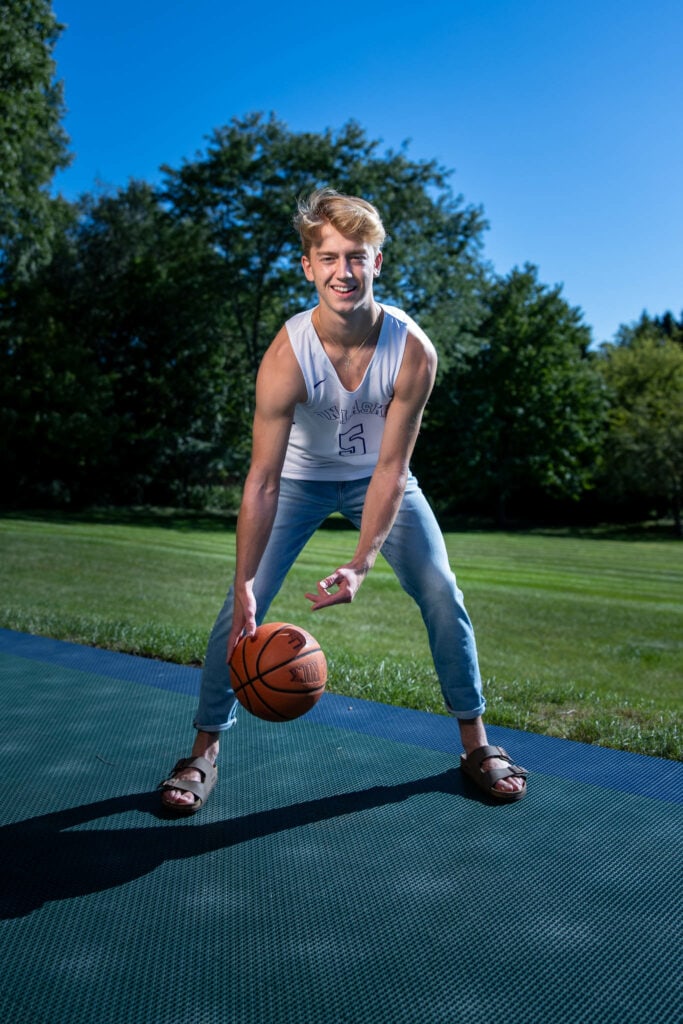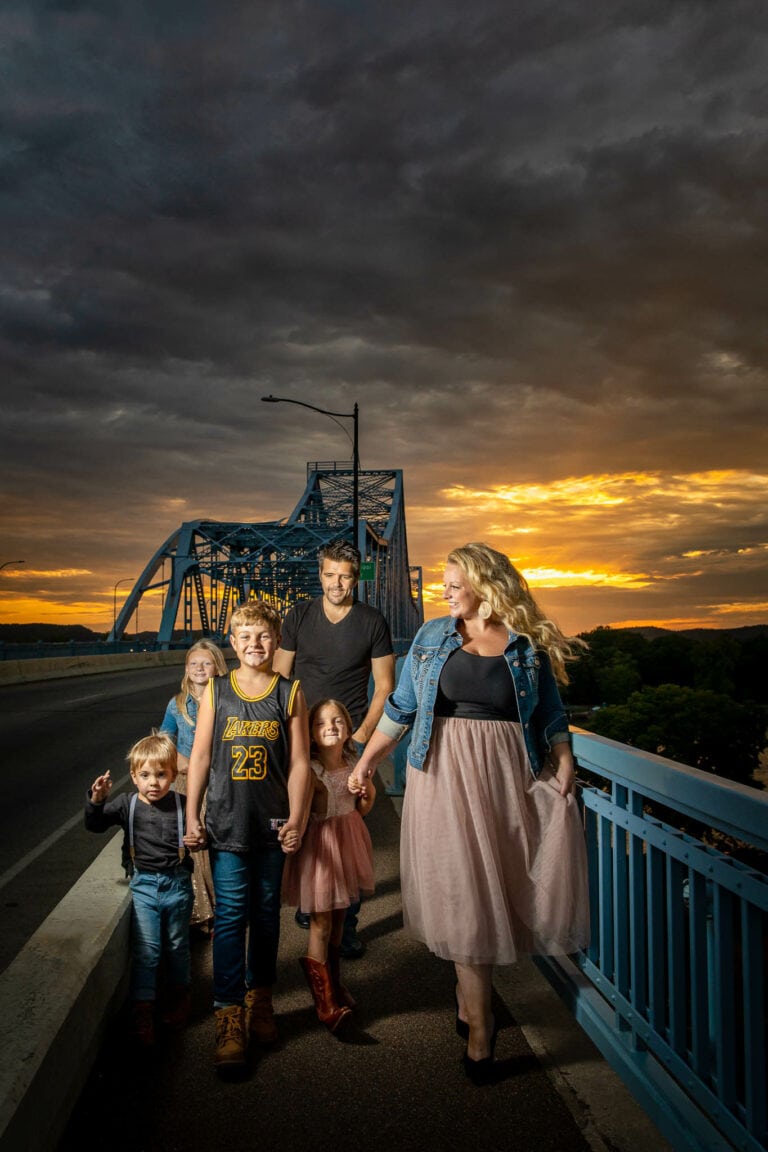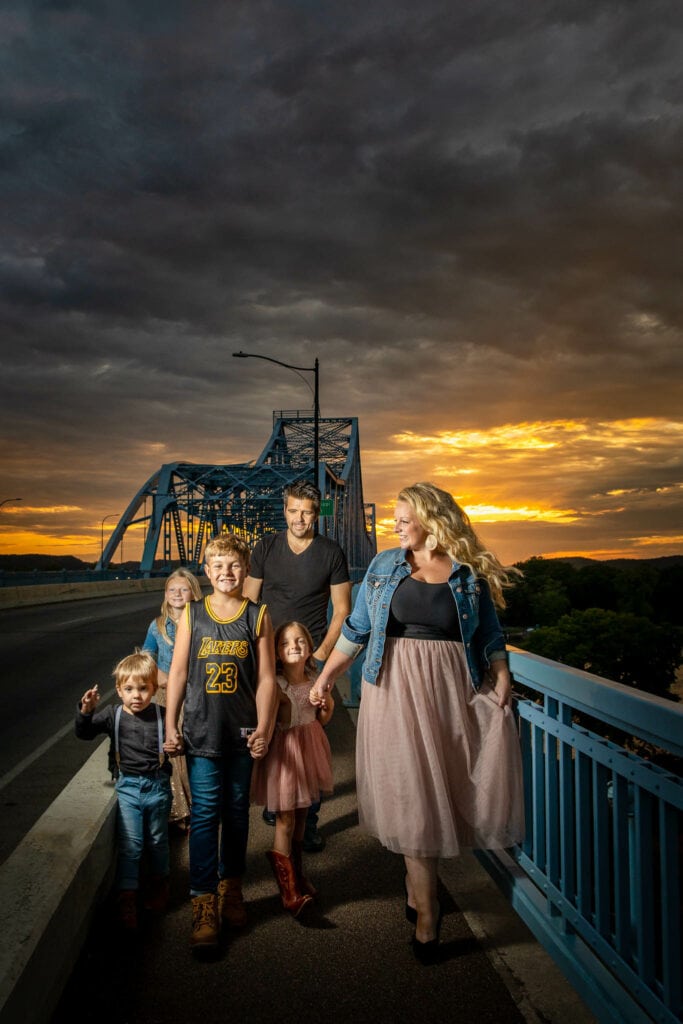 Even if it's overcast, I can just add orange to the scene to create realistic looking sunlight. Though this looks just like the sun, it's actually my flash with two transparent pieces of orange plastic over it.
I can also use extra powerful lights in the midday period to overpower the sun and keep colors in both the foreground and the background
We have small kids, so our internal clocks are always aware of how close we are to bedtime. During summer, however, sunset might not be until 9pm. For a natural light shooter, this means that your kids are going be pushing the limits if you want sunset photos. Instead, I can lower the amount of ambient light in my camera and make it look like sunset an hour or two before it actually happens.
We can also push the limits of creativity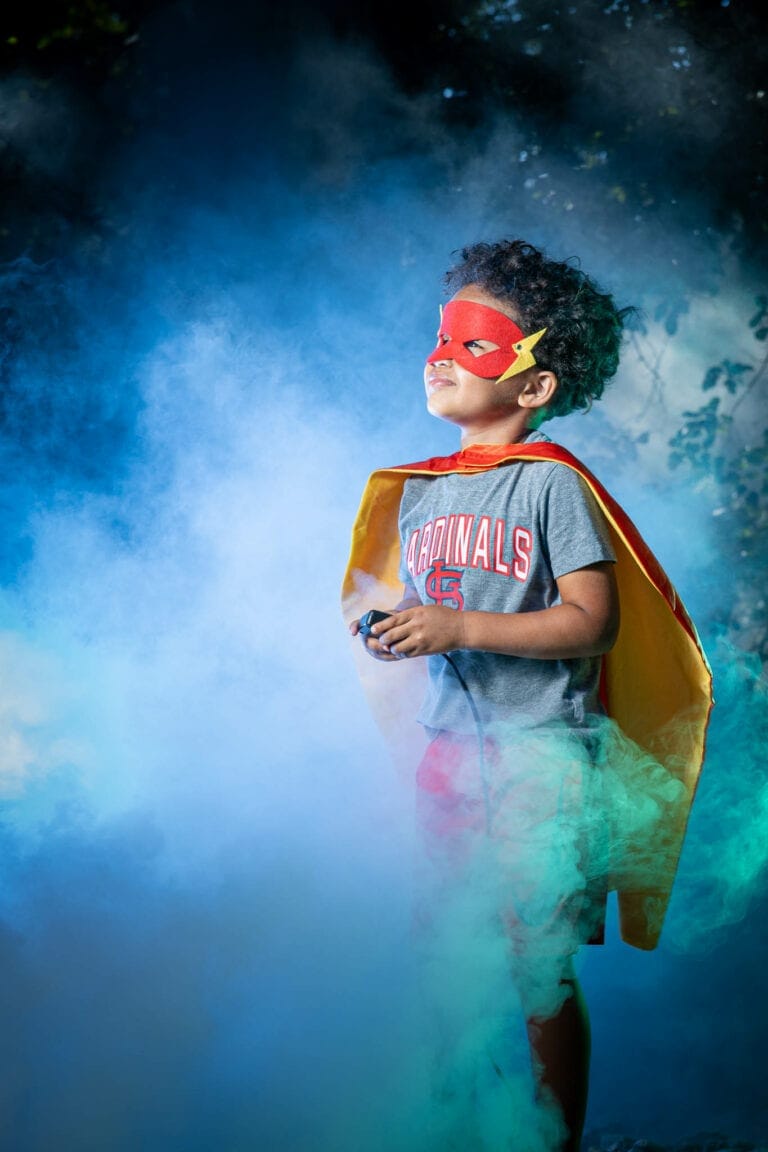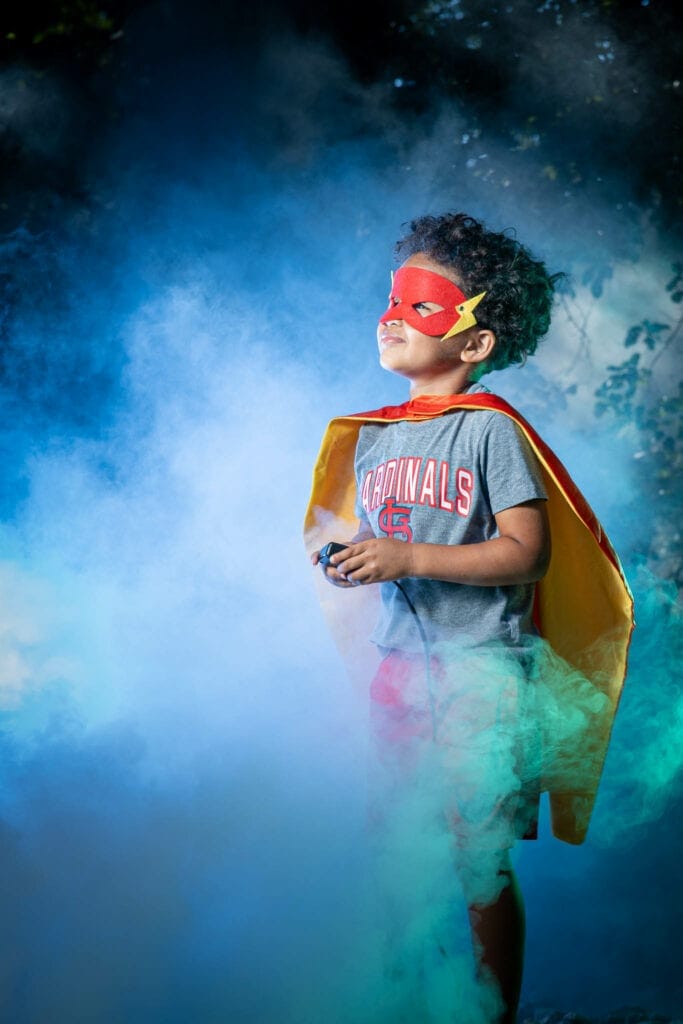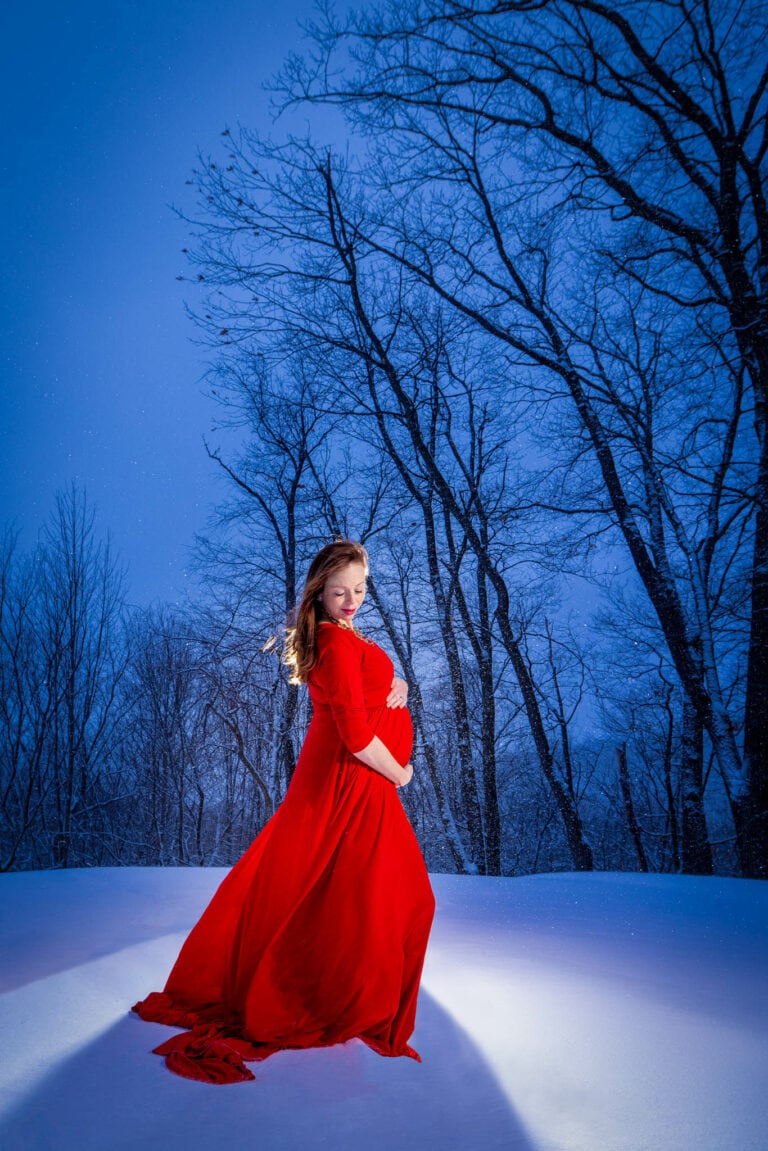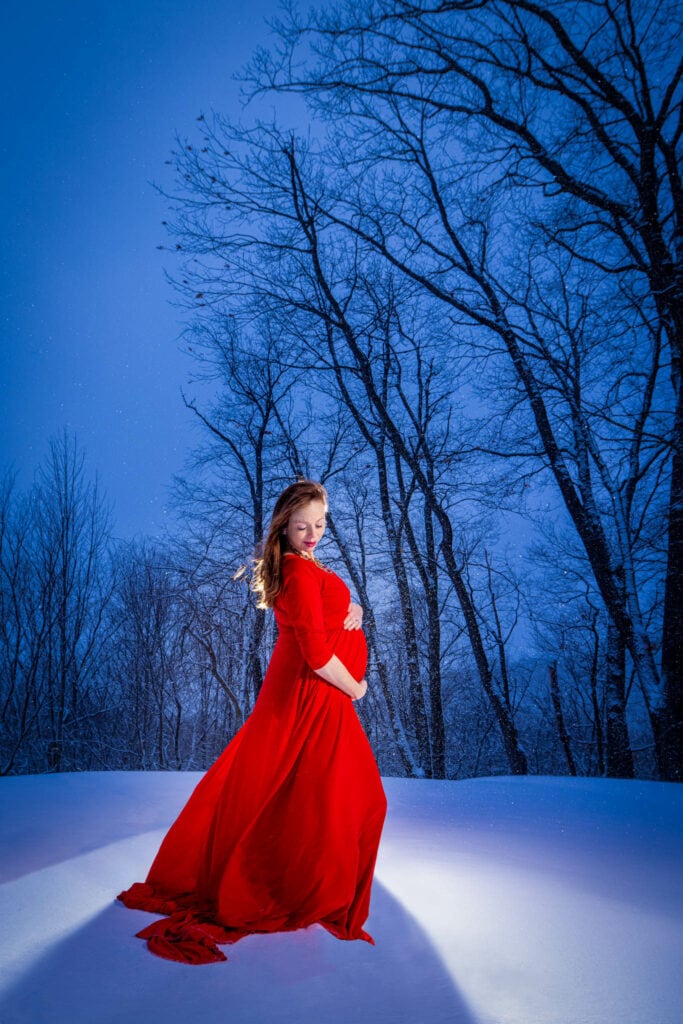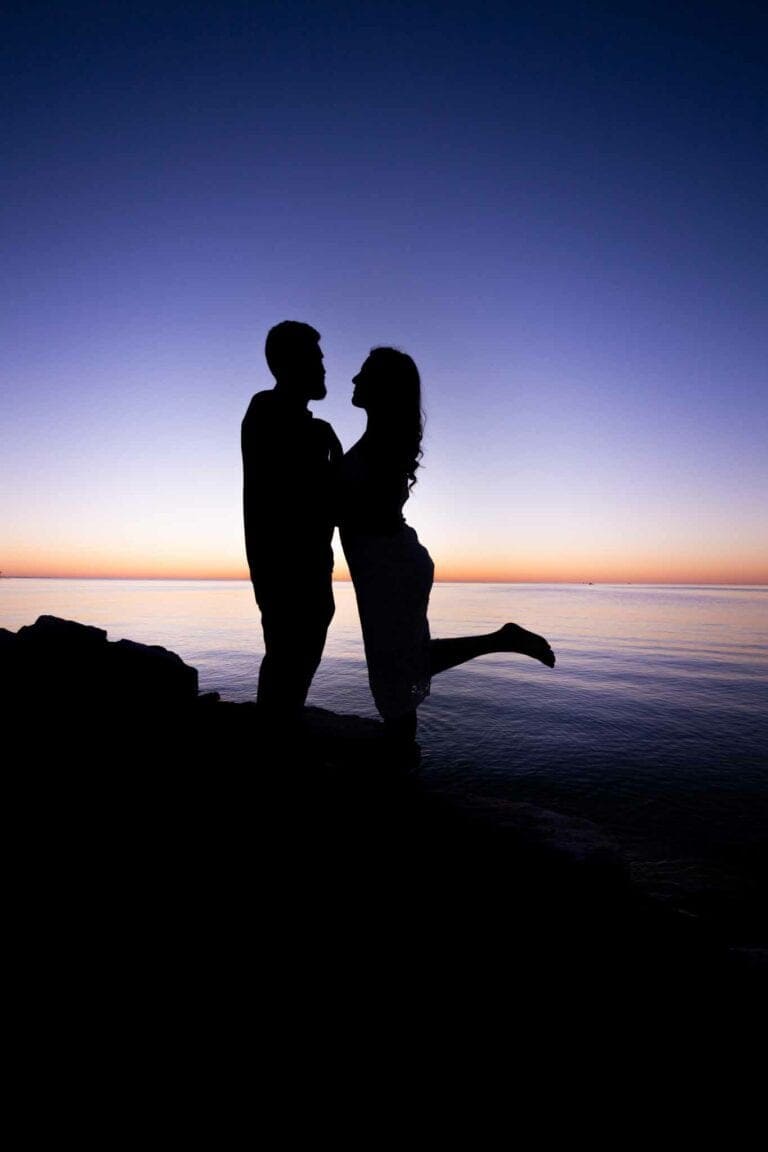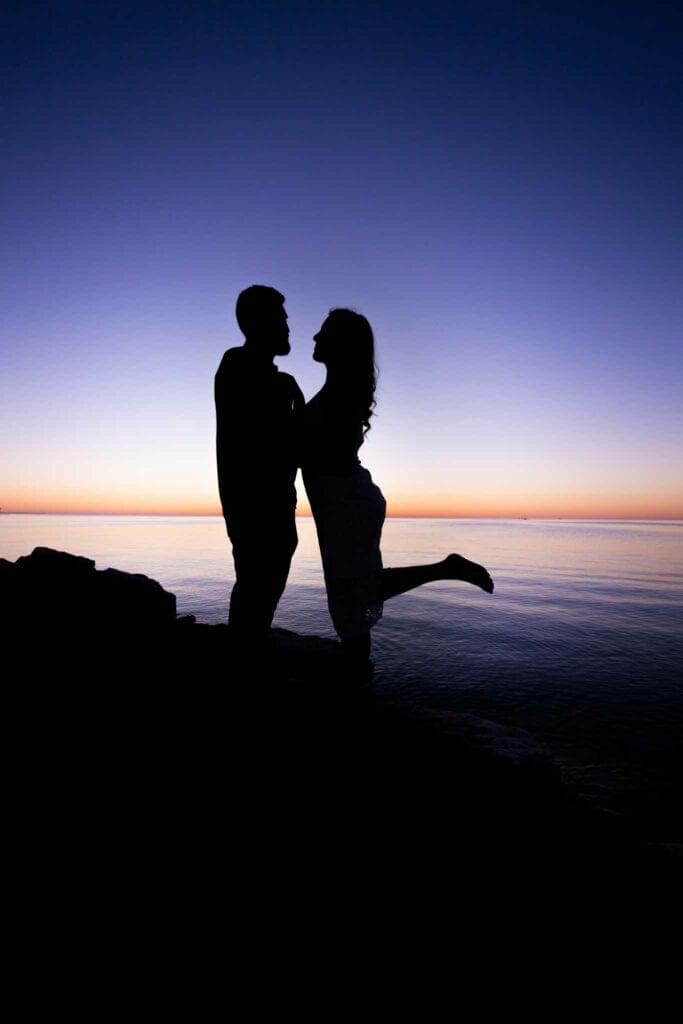 I like to create dramatic and whimsical images.  Our kids love superheros, so I bought a fog machine and we backlight the atmosphere to create out-of-this-world photos for them and their friends that would be otherwise impossible.
Through the use of color, we can shift the background in various directions. It can be bright out, yet I'm able to cool the color down and darken the background to make it look like night
Sometimes it's not the light, but rather the shadows that create the most interest. We can certainly use the sun for a silhouette, but directional lighting allows for endless opportunities.
What if the kids don't cooperate?
As a parent to two young boys (ages 1.5 and 3), we're pretty used to commotion. When learning lighting, I practiced on my kids. While this was a difficult learning environment, it meant that I was able to get really fast with adjusting camera settings. In fact, I have everything set up on dials, so I can spin a couple of them to get the right exposure.
That said, I think that the most memorable photographs tend to be the unscripted and unposed ones. I used to do everything to get the kids to smile at the camera, but the result seemed so artificial. I can certainly do family photos like that, but I'd rather capture the emotion instead. Still, we can always blend a couple of images into one where each person is smiling separately.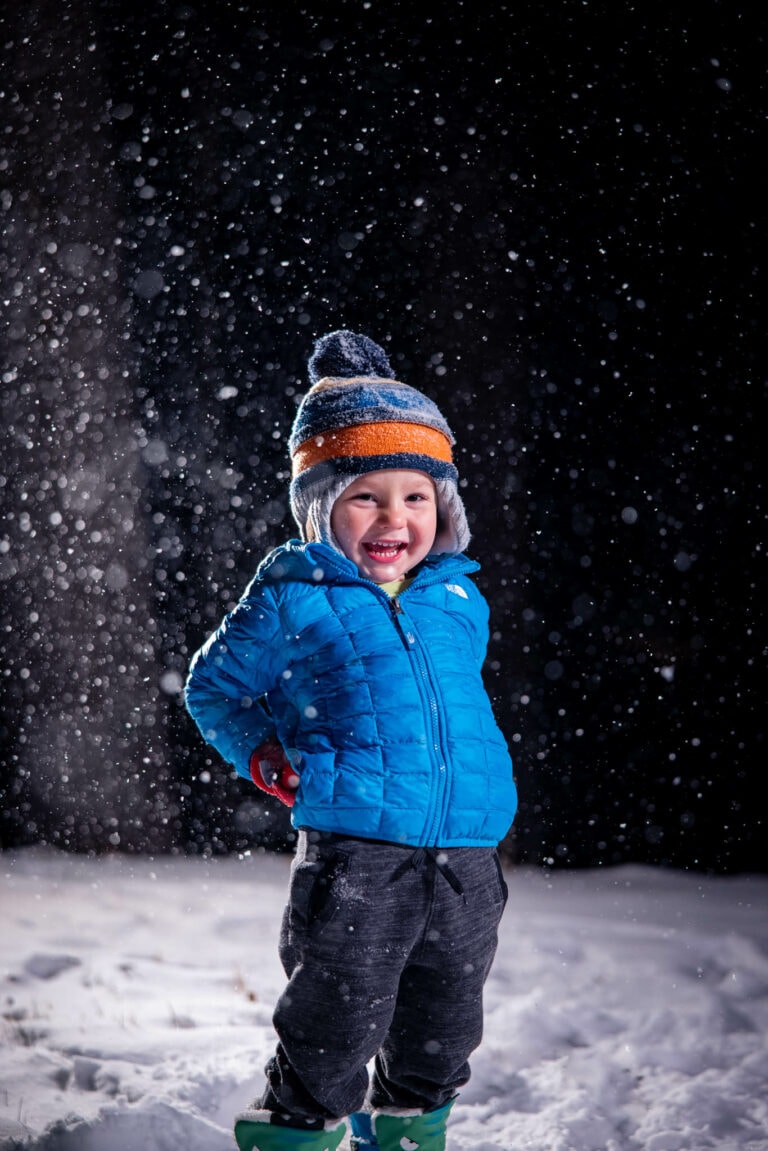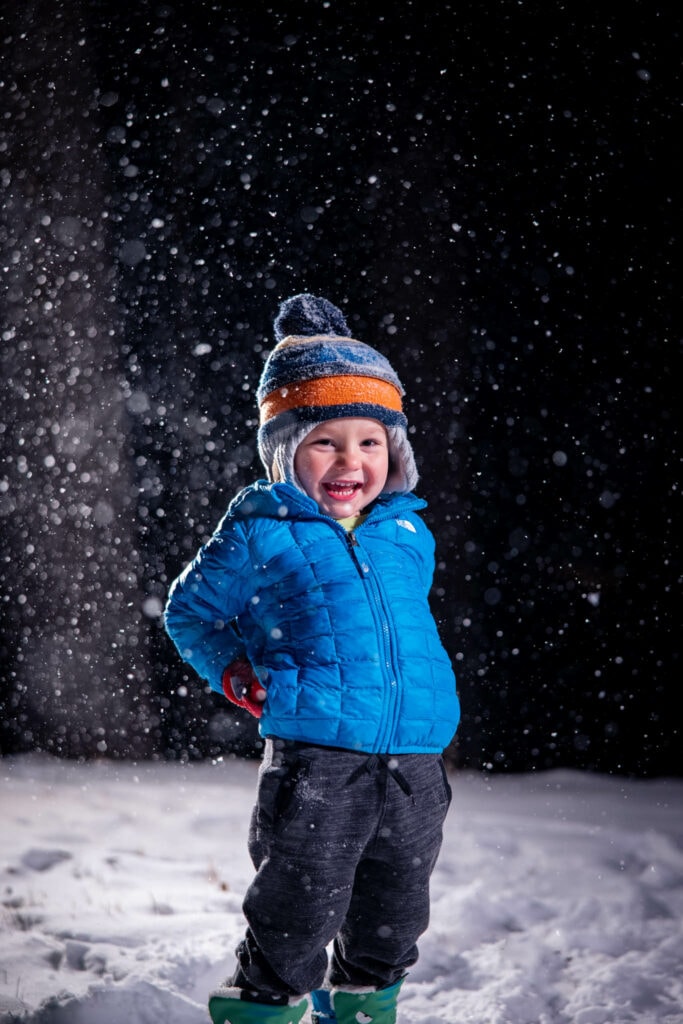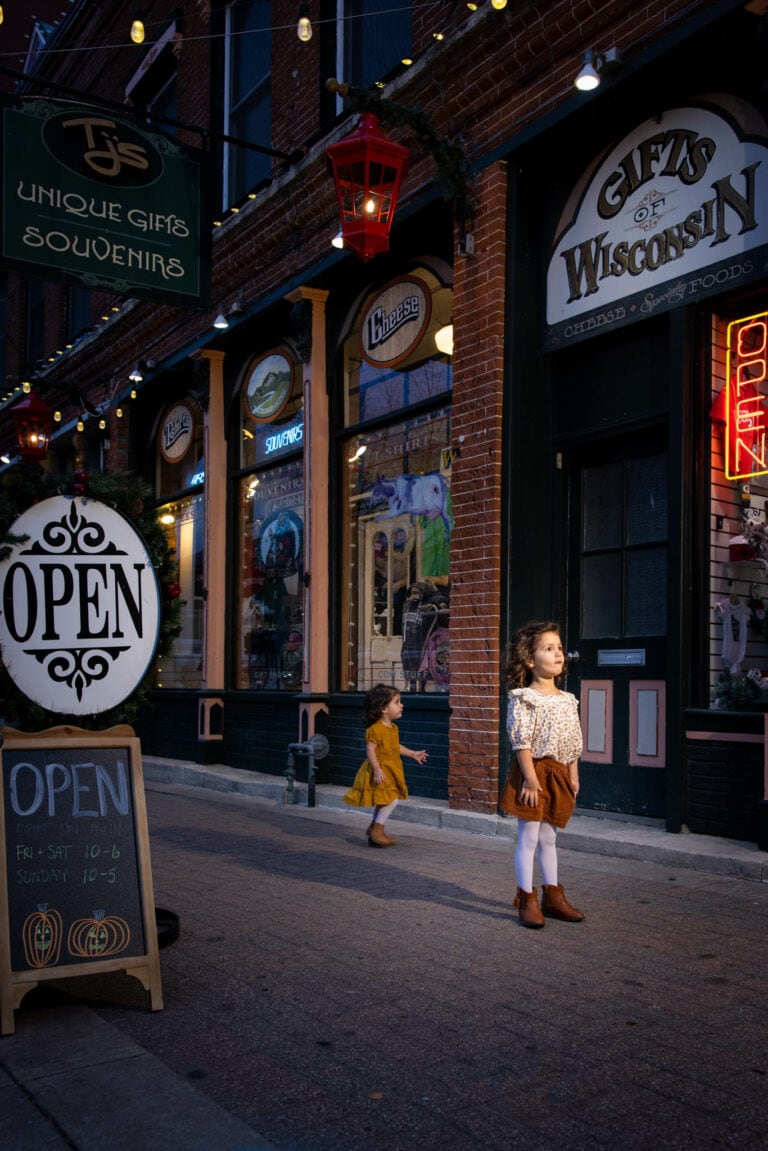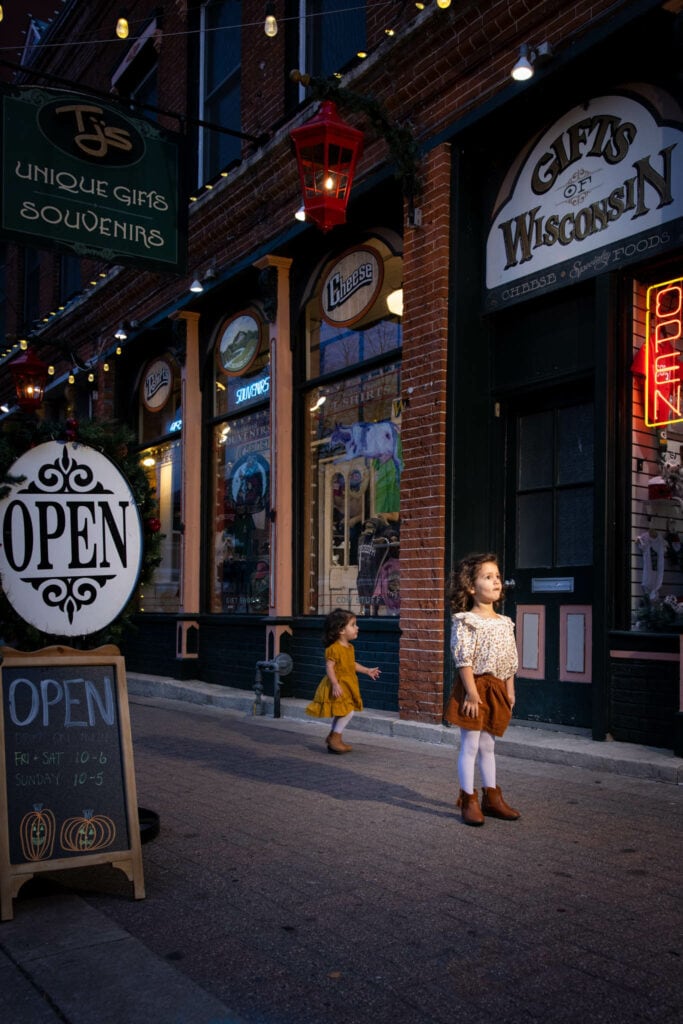 Nevertheless, there are a couple of things that you can do to make sure your family is setup for success.
Make sure to consider nap time. We once drove 6 hours to see a realistic dinosaur event only to encounter an epic tantrum (maybe the most epic tantrum) because one of our kids refused to nap in the car.
The best photography times also tend to be the best meal times. Consider eating breakfast or dinner early and bring snacks. As you also have probably found out by this point, candy bribery is incredibly effective, so I'd recommend having a pocketful of whatever is the favorite of the day. If we're shooting downtown, the promise of ice cream also has transcendent properties, so we often end up at the Pearl Ice Cream Parlor.
Give yourself more time that you think you need to get ready. Dressing kids is a lot of work, especially when you're also trying to look your best. Make sure to leave a comfortable cushion so you can enjoy the experience.
What if we don't like our family pictures?
This is something we all worry about (even us), especially after putting so much energy into getting everything just right. As long as you're having fun, I can assure you that you will love your pictures. I'm just as excited to see them as you are, so editing them is the first thing I do when I get home. Throughout the photo shoot, I'll show you what they look like on the back of the camera to keep you updated.
I shoot with the best gear that money can buy and backup everything in multiple locations to prevent any type of loss. On top of that, you'll get a link to an online full-resolution gallery where you can download them to every type of device. If for some reason you still don't like them (which won't happen because we can look at them in realtime), I'd redo any shoot.
Aside from doing photography, we also own a few AirBnBs and have always subscribed to the theory that it's far better to keep a satisfied customer than to try to get a new one.
I want to take your photos for many years after this session!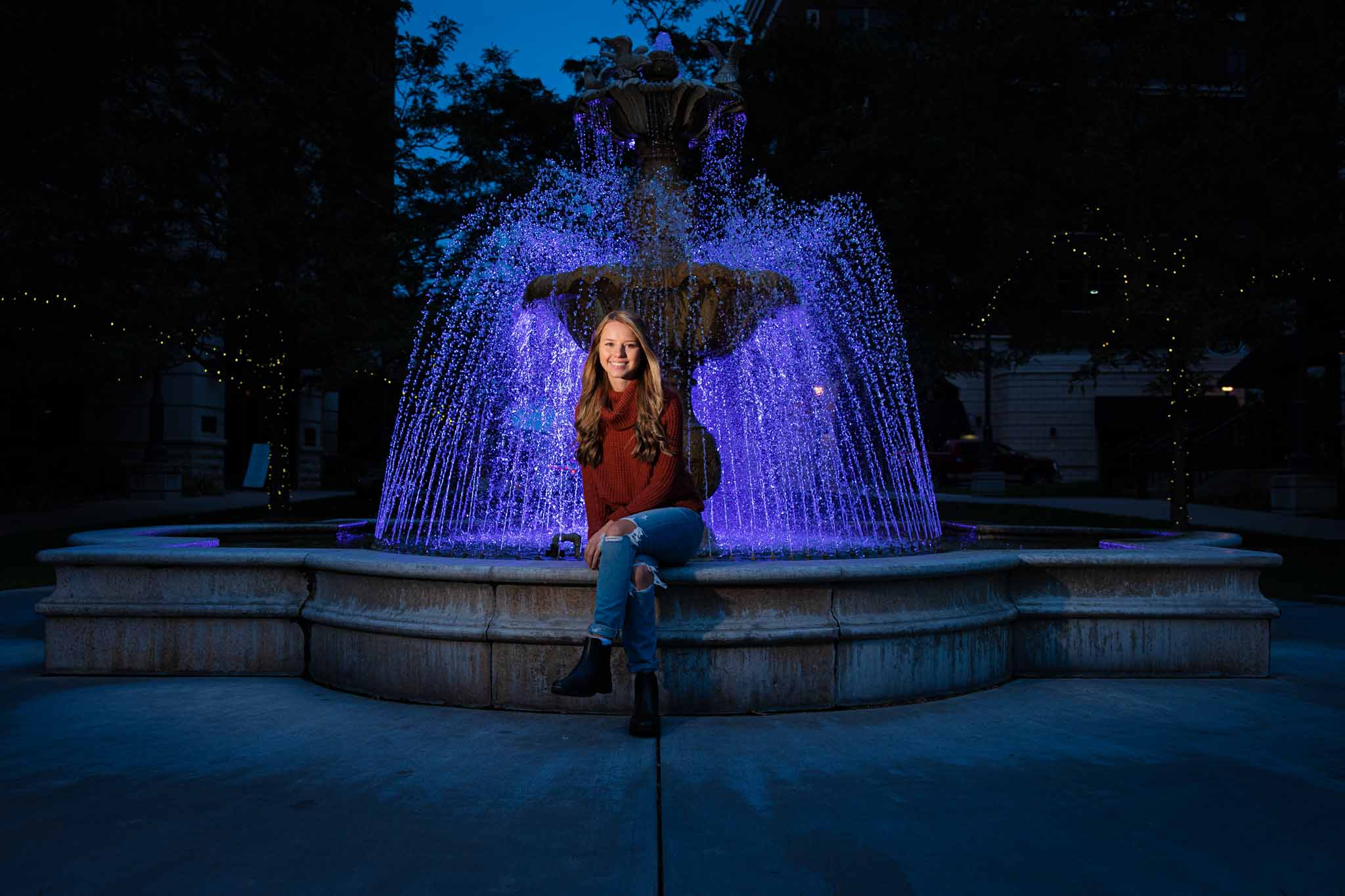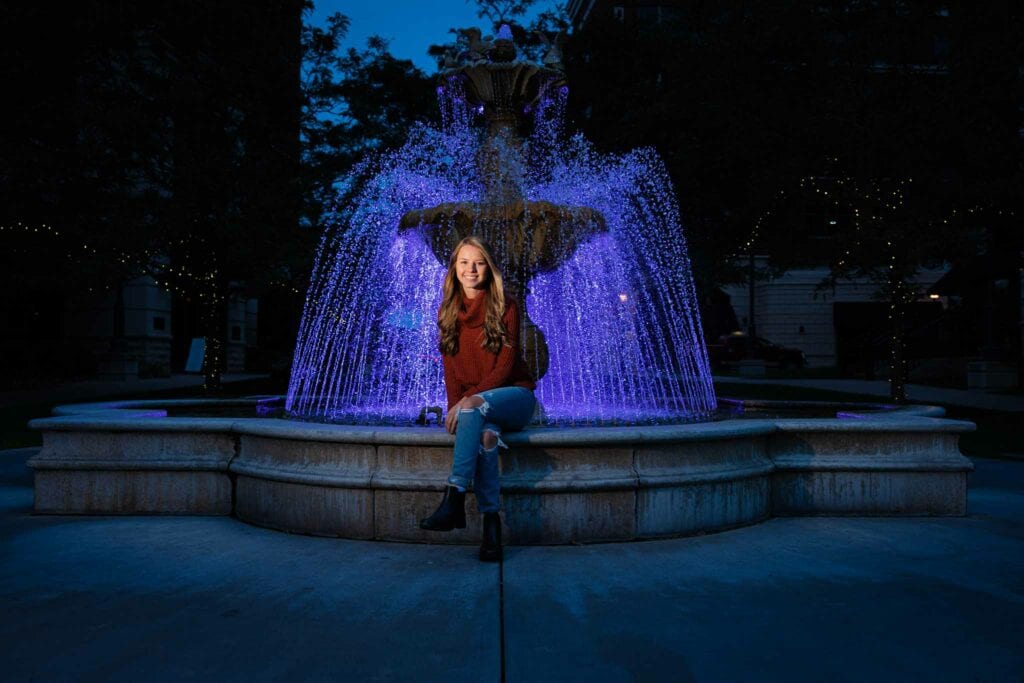 When will we get our photos?
Unless I'm working in the Emergency Department that night, chance are very high that you'll wake up the next morning to a link for an online gallery with your photos. I do photography for the art, so I'm just as excited as you are for them!