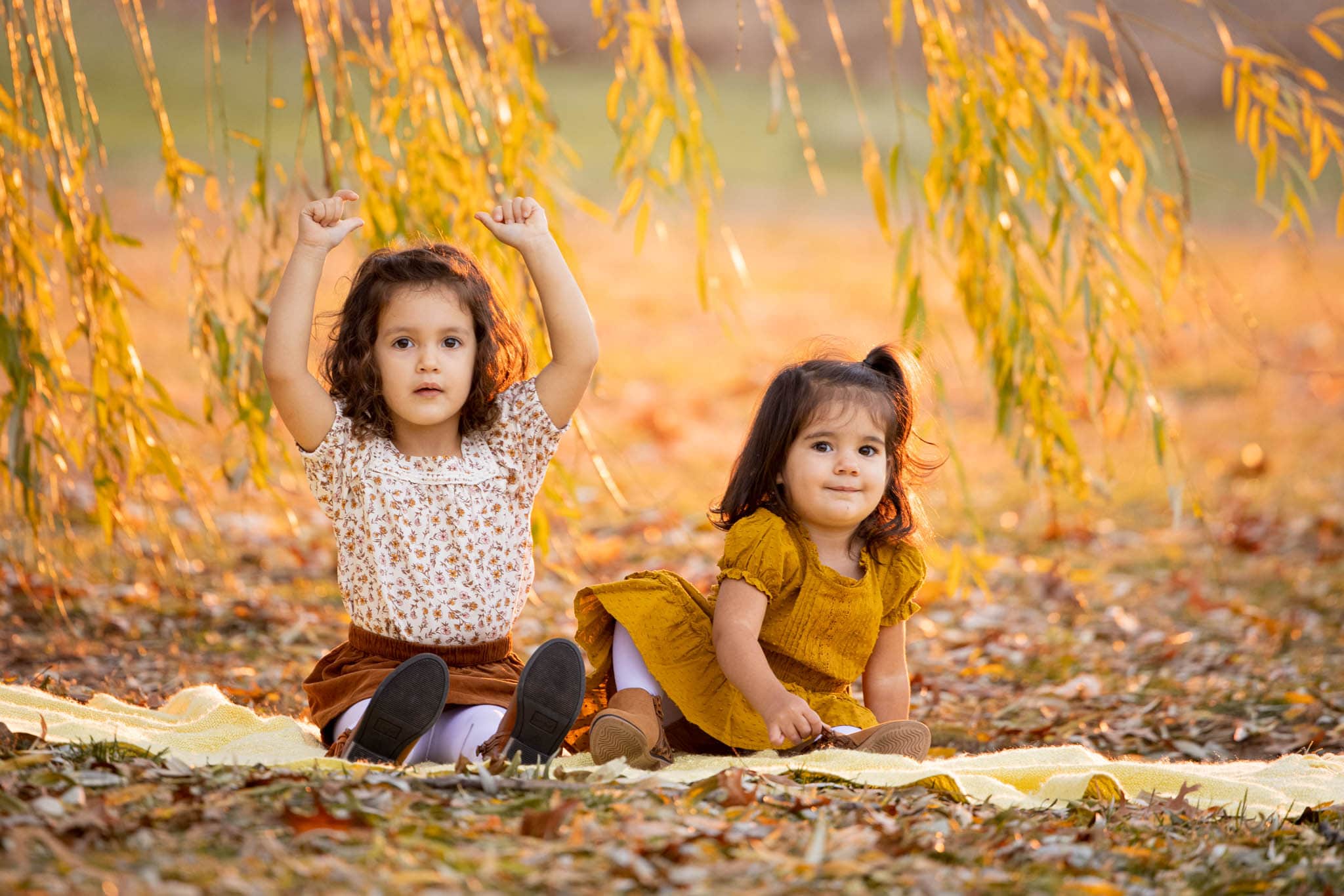 La Crosse, WI Family Photos: Sunset in the Park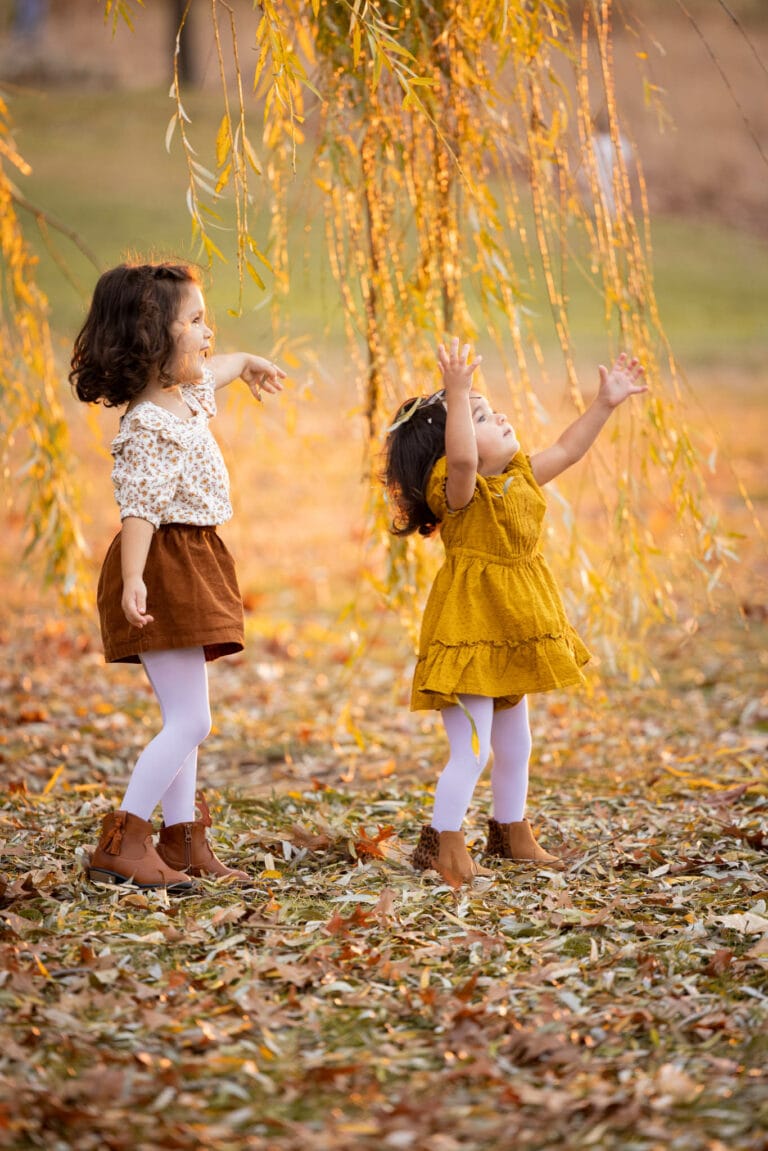 When you don't have a great sunset, just bring your own . . .
When we think about La Crosse photography in the fall, we immediately consider Myrick Park. It's close to downtown and has possibilities for so many different scenes.
On this shoot, Alisha and I wanted to create classic fall images. It was overcast and we just didn't have a great sunset, though. Without flash, this would be challenging and would result in a lot of black and white shots passed off as artistic effect.
In this case, we were able to use an orange transparent film called a gel over the flash to create a warm radiant light that looks just like the sun. We then put then flash on a stand about 50-75 feet back to spread the light over the whole area. This has the effect of backlighting the trees and grasses for a perfect glow.
That said, the Guerrero girls made it all come together with how playful they were and we even shot a small series of surprise photos at the end for later posting.