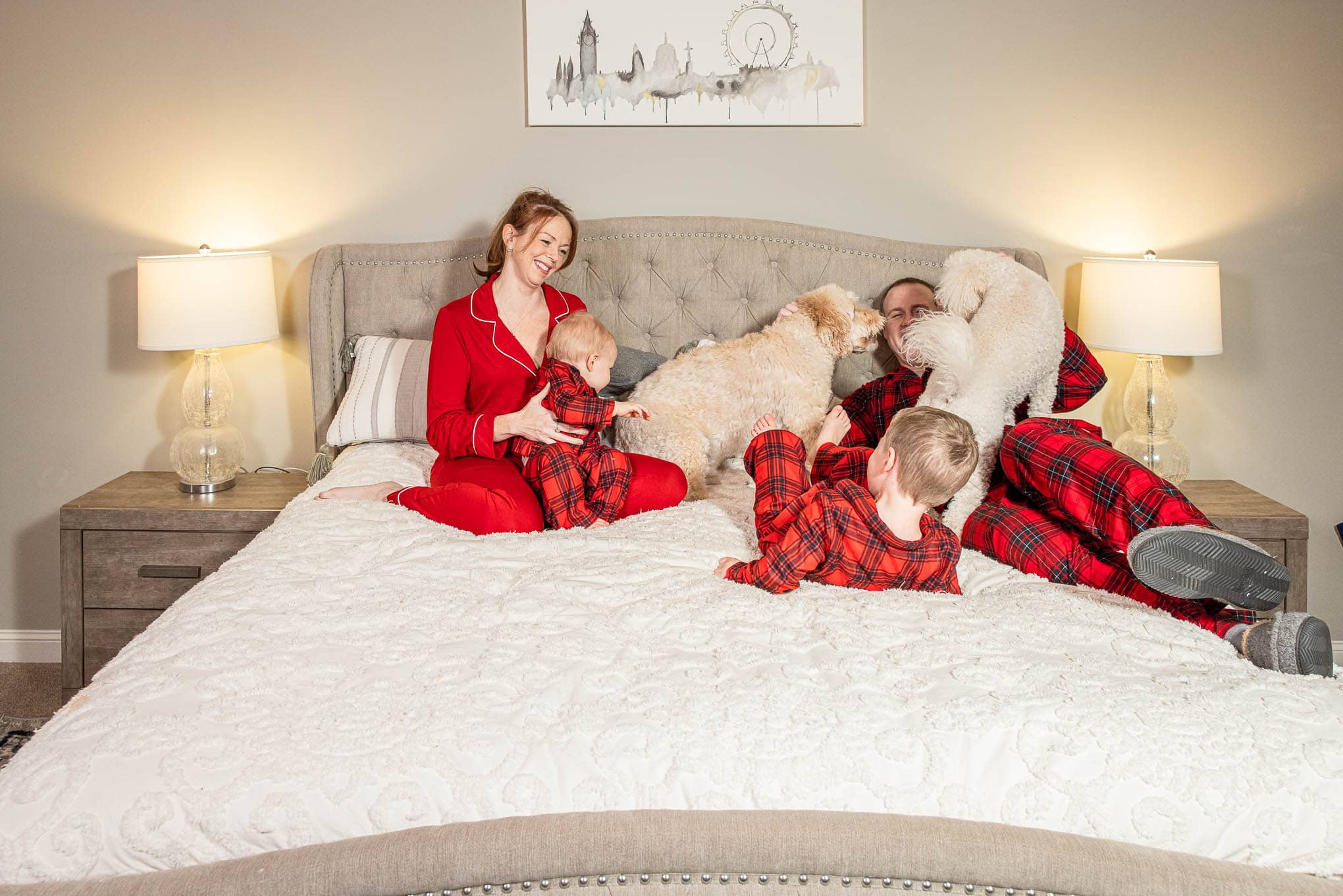 La Crosse, WI Photography: Family Christmas Card Group Photos
Family Christmas Photo Selfie Extravaganza
This was a super fun shoot and something that we've been discussing for the last month or two for a family Christmas card.  We really wanted to do kind of a fun Christmas morning type of theme with everyone in the same pajamas.  The challenge in this case was putting it all together without a photographer . . .
Conceptually, this is a fairly easy shoot to do . . . unless you also want to be in the photo. There is a way to do it through a photoshop technique called compositing, but it still gets a little tricky and can look fake if not done perfectly. Instead, we took advantage of a concept used by a lot of time-lapse photographers. Using my Canon R5, we took advantage of a feature called the intervalometer. Essentially, this allowed me to specify the number of pictures and duration between shots while keeping the camera on a tripod. We just had to press the button and could then fire off 60 shots per min (it takes a lot with 2 kids under 3)
For lighting, we used 2 flashes. We wanted a morning look but it was about 5 PM, which isn't a problem when you can control the light. We used two softboxes from a company called MagMod to provide the overall light on the kids. For the technical specifics, I shot with a white balance of 4000K and used a 1/2 CTO gel in front of our flash to balance the light temperatures between the cool light of a flash and the warm light from the room.
Enjoy!