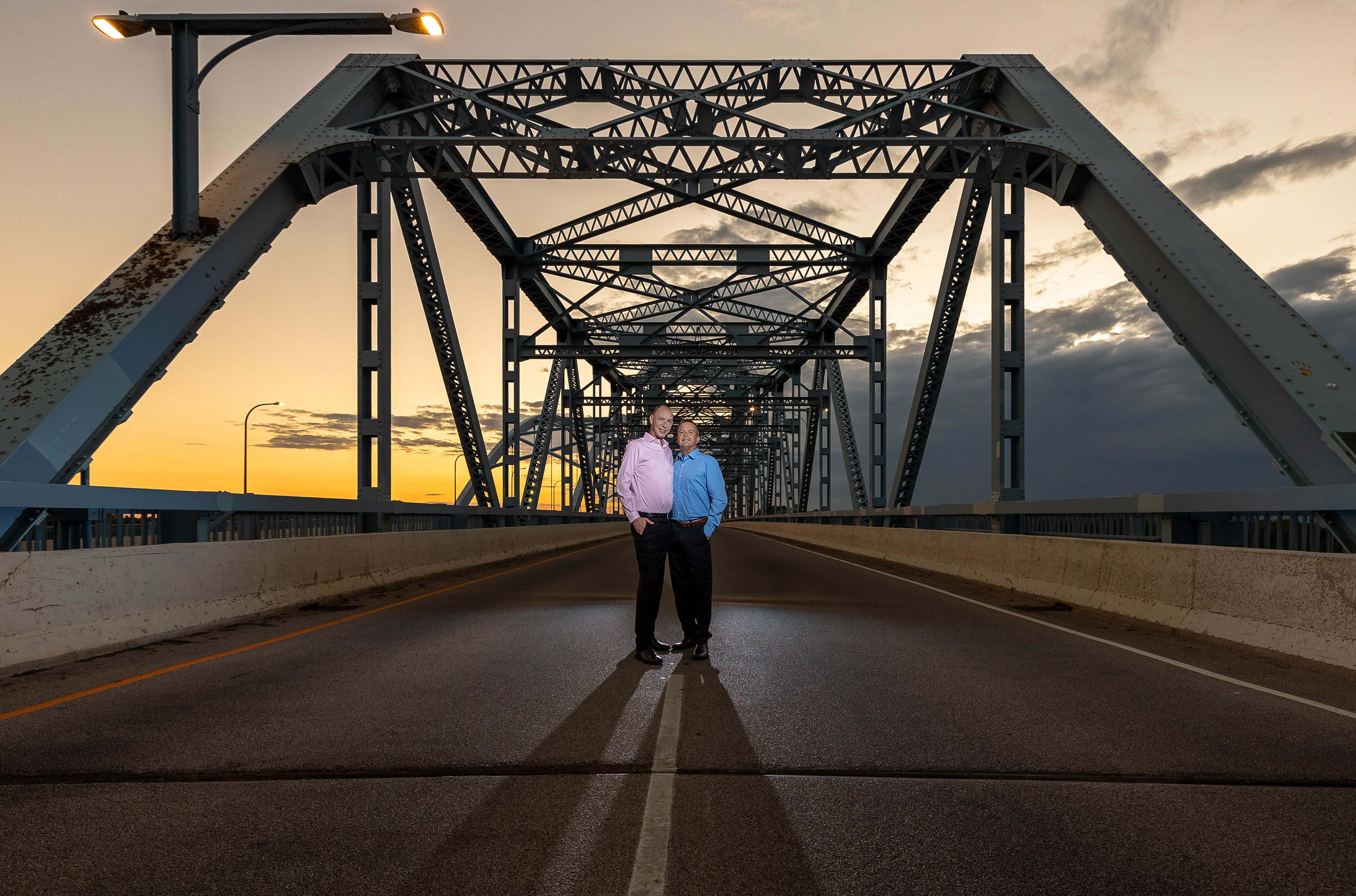 Engagement Photos in La Crosse, WI
"Love isn't something you find. Love is something that finds you"
-Loretta Young
On one of our very first photoshoots, Alisha and I did some photos on the Cass Street Bridge in La Crosse that came out far better than even my wildest imagination. Fast forward about 2 years later and I got one of those little red notifications on Facebook with a comment about those images that totally made my day and introduced me to Ryan.
I replied back and then we corresponded more. It was so incredible to hear about how much he loved my work and we made plans to do a shoot when he returned home with his fiance, Greg, this past summer.
Alisha and I had an amazing time and it has been an honor to deliver some of our best work, both in digital and printed form. Like all of our shoots, we developed lifelong friends and wish Ryan and Greg the very best with their upcoming wedding.