Family Photos in the La Crosse, WI Area
(La Crescent, Onalaska, Holmen, West Salem)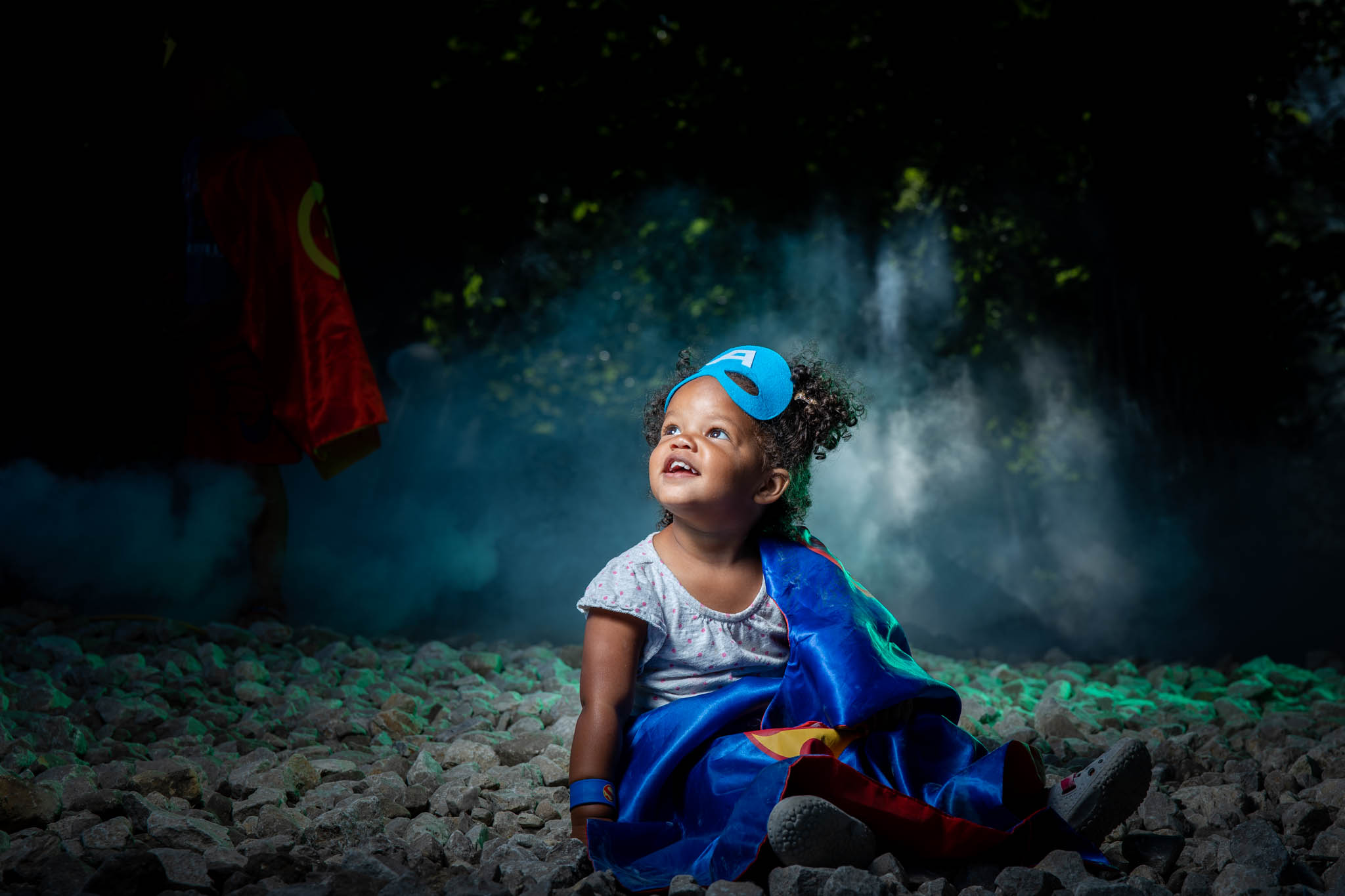 The Best Poses Are No Poses At All
Family photographs should capture all the emotion in a way that will draw you in and distract you as you walk by them on the wall.
When I first started doing portraits, I was frustrated when my 2 year old wouldn't follow directions and look at the camera. It didn't take long, however, to realize that the photos were far more compelling when he was just being himself.
We're all used to the posed photos of our families lined up and everybody saying "Cheese!" but do you ever feel any emotional connection to those?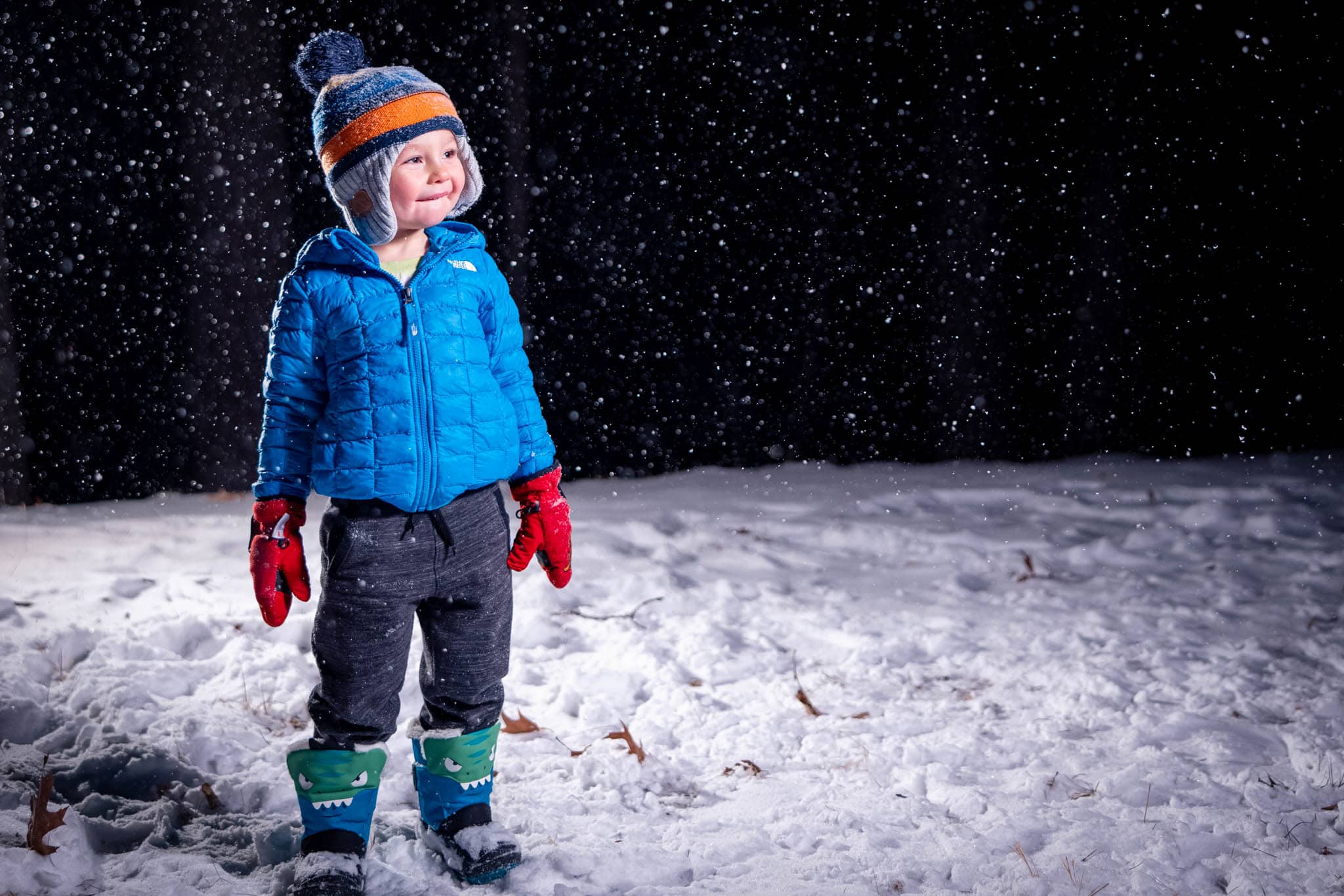 Bold. Colorful. Beautiful.
Great photos will look as good 30 years from now as they do today. The enduring recipe for amazing images is bold, crisp, colors. It's easy for a photographer to apply an Instagram-style filter to all your images, but is that going to resonate when look at your 3 year old's photos during the week of his/her high school graduation?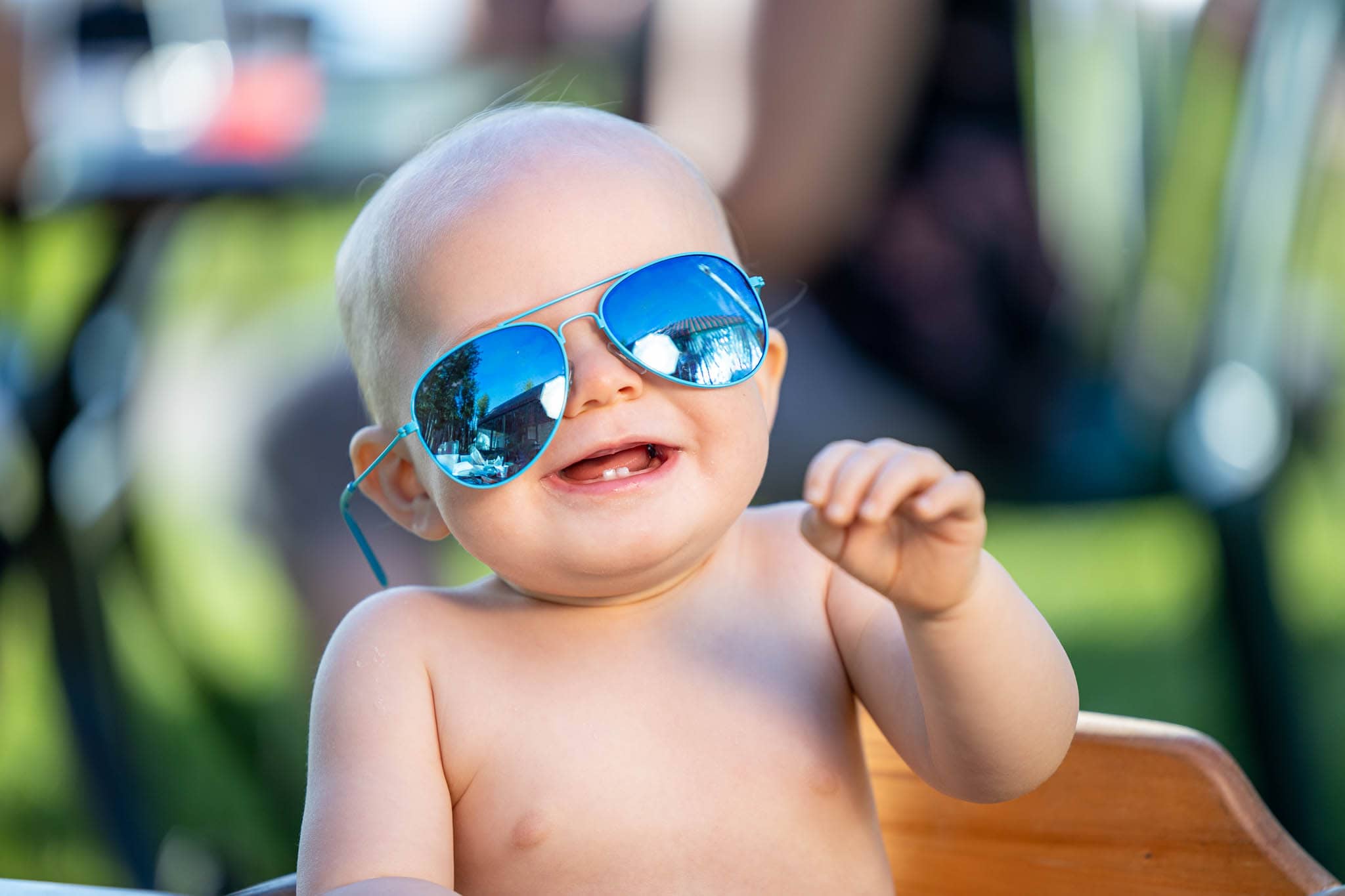 How We're Different From Other Photographers
• I don't do photography for a living. I have an amazing job as an emergency physician, but I love creating amazing images that make people smile when they see them in their homes everyday.
• This being the case, we only do a limited amount of shoots every year, which allows us to deliver a bespoke luxury experience. We are a boutique studio, which allows me to pour my heart into your photos. I spend hours individually editing until the final images look incredible.
• We know and value the beauty of natural and professional lighting, which ensures that your images look amazing regardless of weather or time of day. We can also use it for amazing creative effects.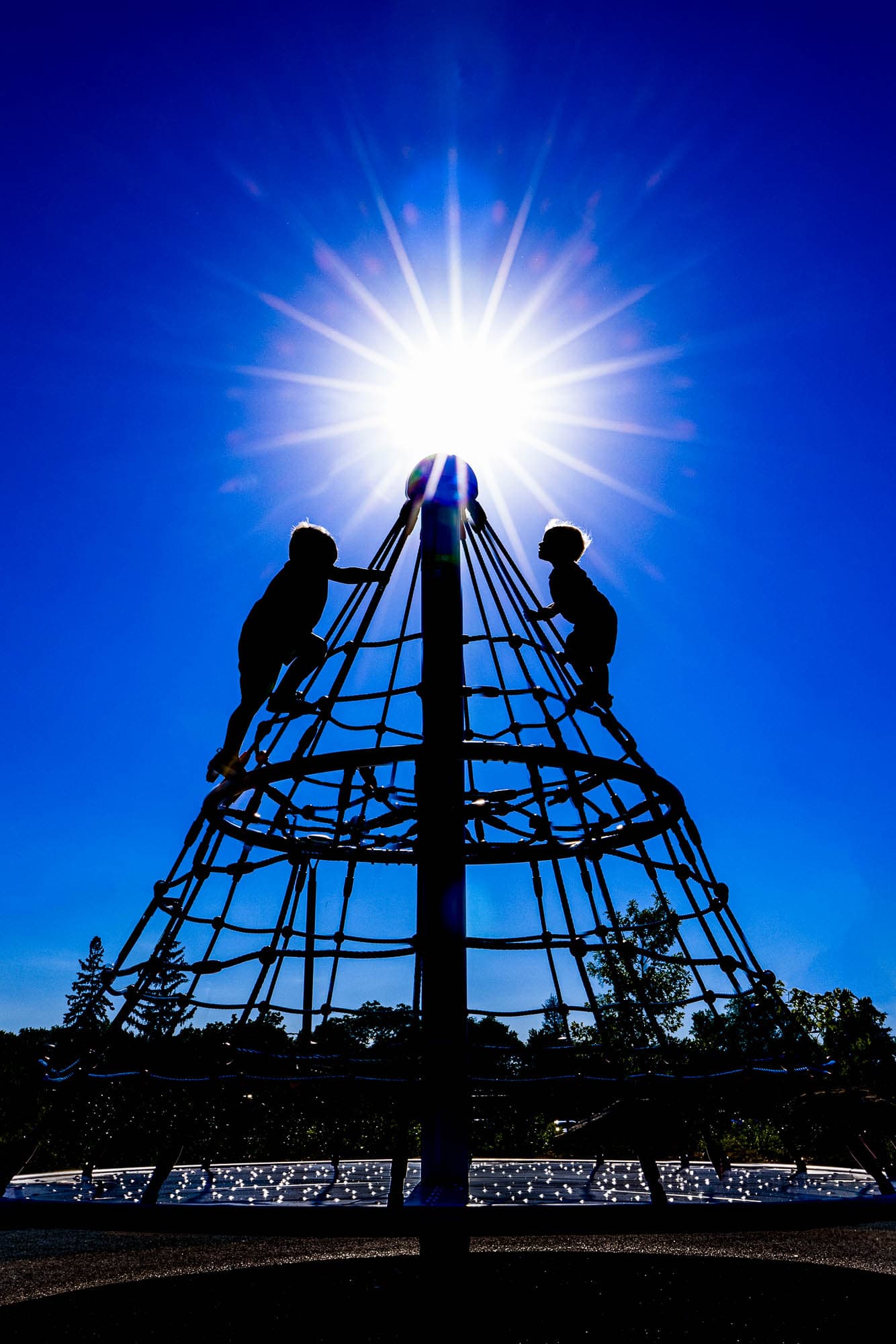 Motion & Emotion
We know the recipe for a great photo and just need your family for the ingredients. Between Alisha's ability to direct the motion and cultivate the emotion (we have 3 kids under 3) and my ability to click the shutter, we can produce some incredible photos.
I also happen to be pretty good at Photoshop, which means we can do things that would be otherwise impossible. Consider the fact that this photo was actually a blend of two different ones. Alisha was standing behind each of the kids to safeguard them from falling and then I blended the two photos in order to remove her from the final image.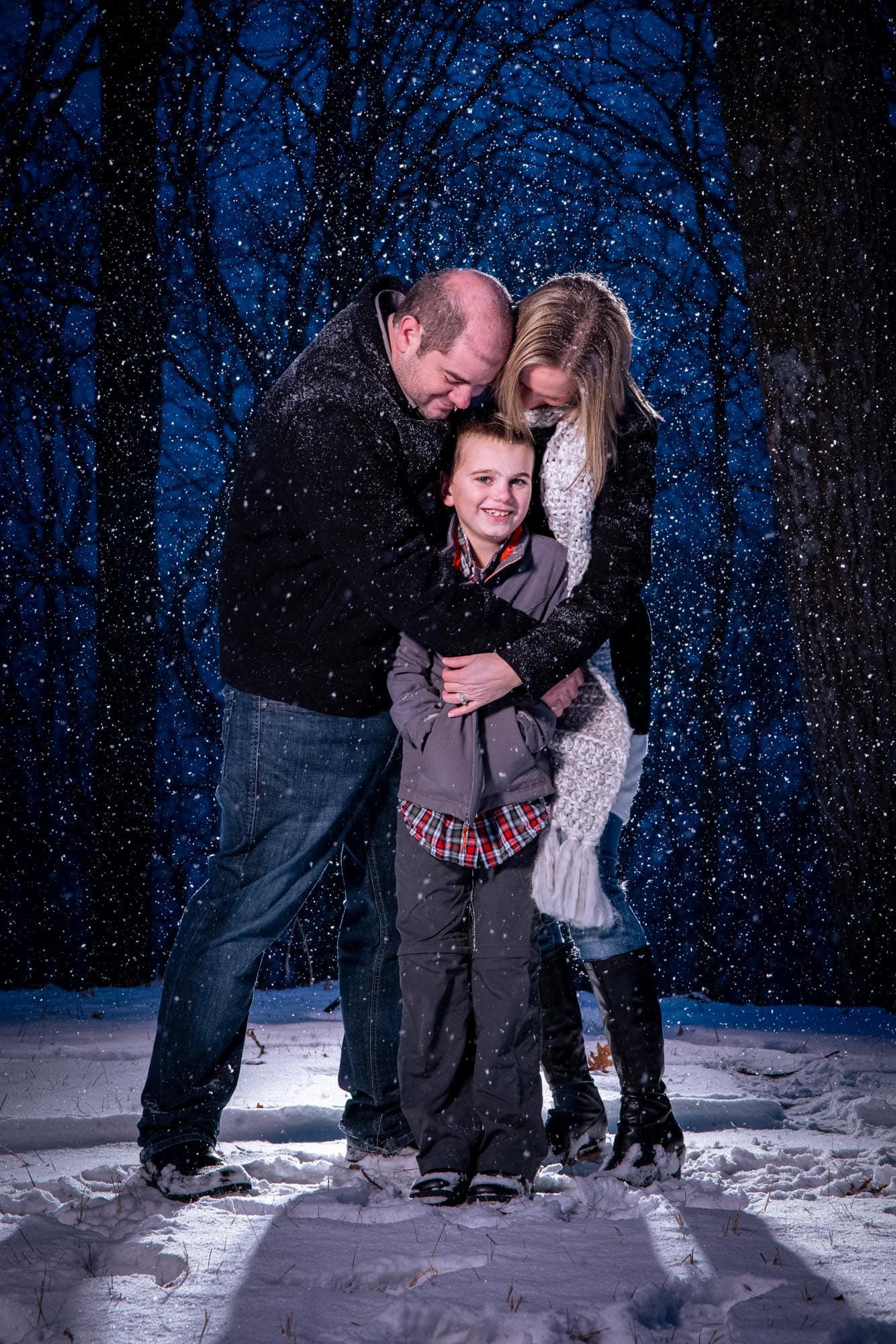 Images Are Meant To Be Printed
My love for photography soared when I started making prints for our walls and designing albums based on our experiences. How incredible is it that you can see something that makes you smile when you walk by it on the way to kitchen?
We believe in the power of print so much that we include a print without reservations. We design custom wall art collections and offer an incredible array of products.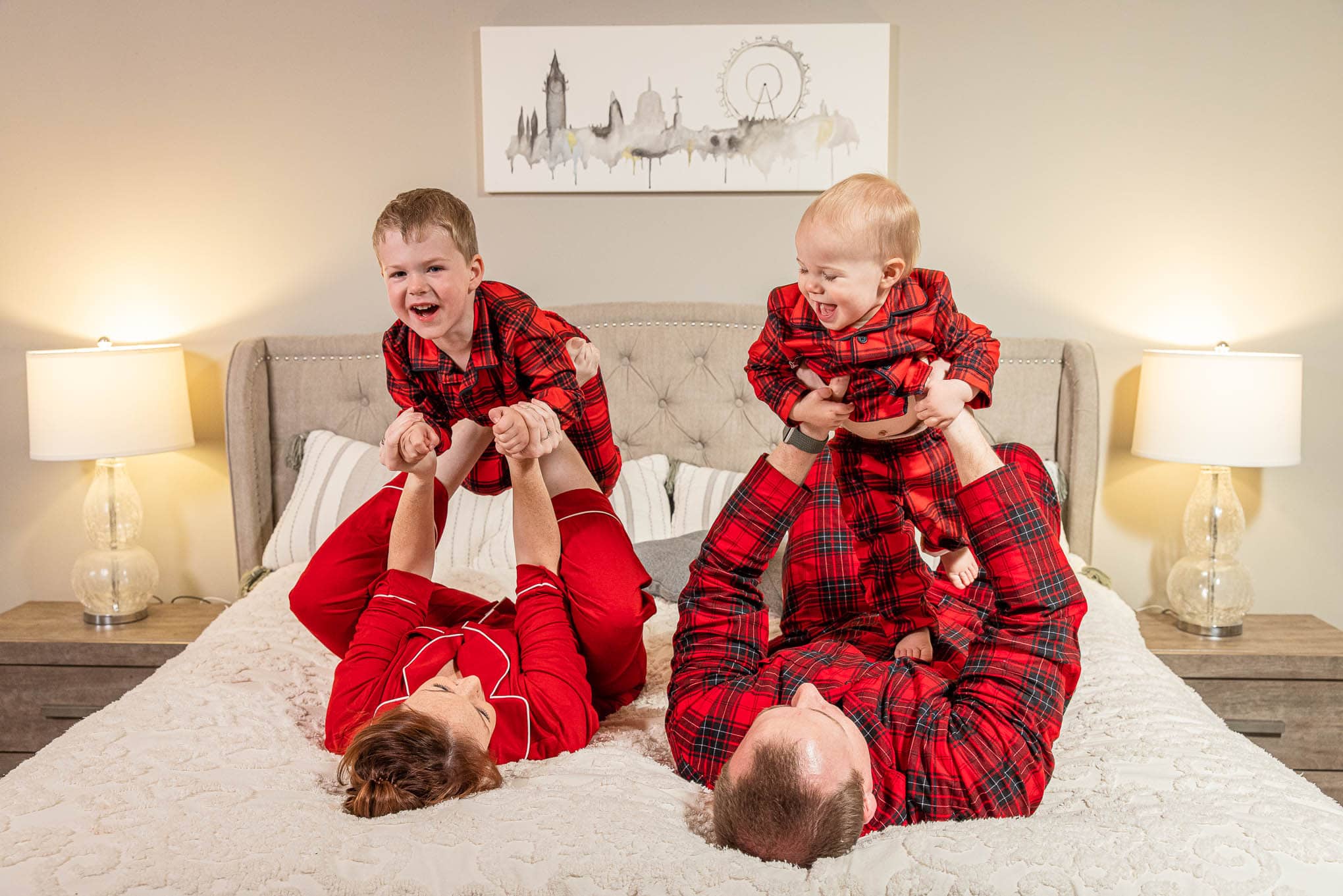 Thanks for considering us!
We'd love to discuss how we can make your day even more magical