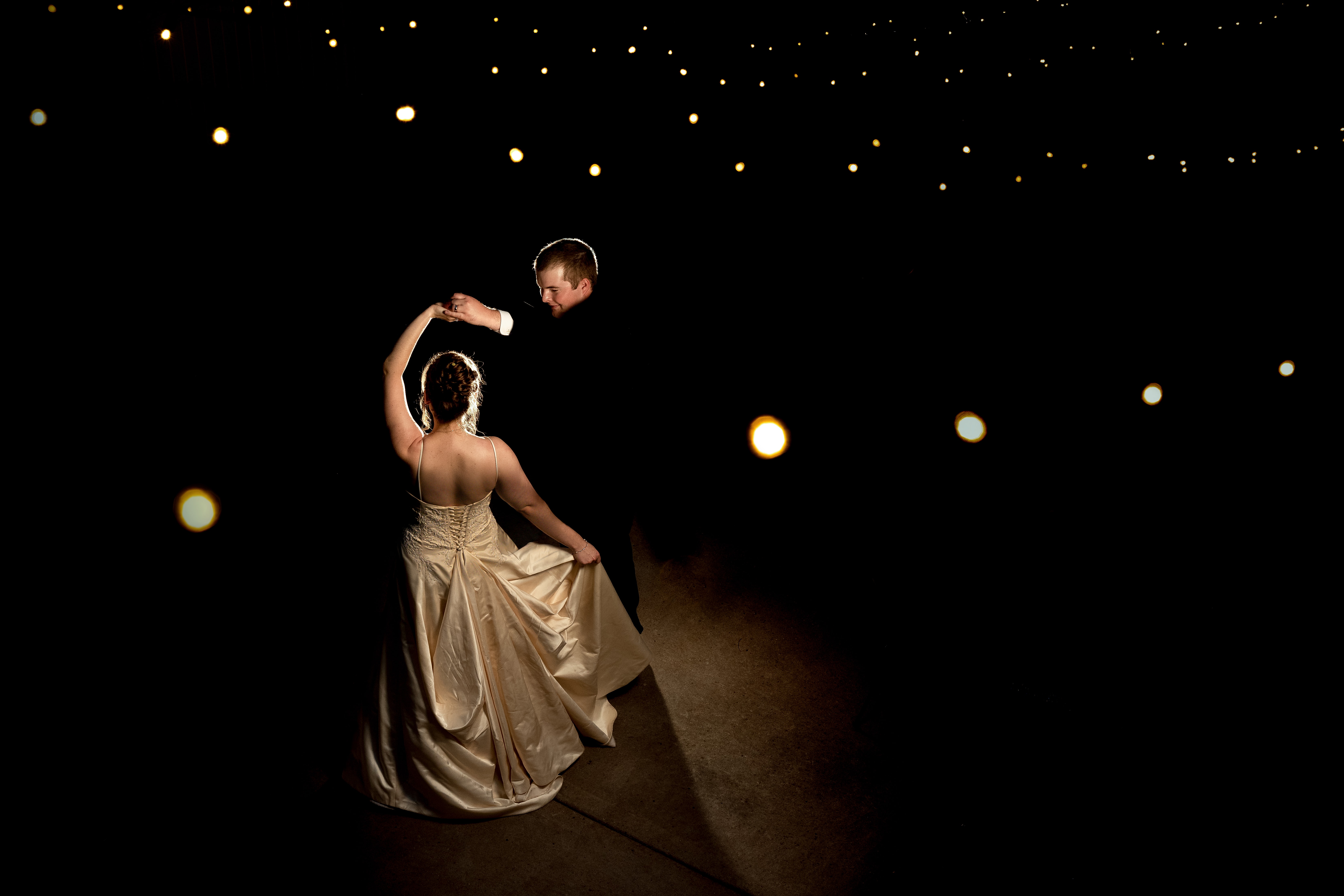 Why La Crosse is a Perfect Wedding Destination
Whether you're looking for a historic hotel, a modern restaurant, or a unique event space, there is something for everyone in this charming city.
Start planning your dream wedding in La Crosse today!
La Crosse, Wisconsin is a beautiful city located in the southwestern part of the state, along the Mississippi River. Known for its charming downtown, natural beauty, and historic landmarks, La Crosse is a popular destination for weddings. If you're looking for the perfect wedding venue around La Crosse, here are some options to consider.
The size of your guest list is an important factor to consider when choosing a wedding venue. You'll want to make sure that the venue you choose can accommodate your guests comfortably, without feeling too cramped or too empty. A venue that is too small can make guests feel uncomfortable, while a venue that is too large can make the event feel empty and lacking in energy.
The location of the venue is also an important factor to consider. If you have a specific location in mind, like your hometown or a place that is special to you and your partner, start your search there. If you're open to other locations, consider the accessibility of the venue for your guests, the travel time, and the availability of accommodations.
The first step in choosing a wedding venue is to determine your budget. This will help you narrow down your options and ensure that you don't overspend on the venue. Consider how much you are willing to spend on the venue and factor in other expenses like catering, decor, and entertainment.
Be sure to ask about any restrictions or requirements the venue may have. Some venues have specific rules about catering, decor, or music, while others may have restrictions on the use of candles or open flames. Make sure you are aware of these restrictions before you book the venue.
Look for a venue that has the amenities you need to make your day perfect. Some venues offer catering services, while others require you to bring in your own. Consider the availability of tables, chairs, linens, and other decor items, as well as any additional services like a dance floor or a sound system.
The style of the venue is also an important consideration. Think about the type of wedding you want to have, whether it's traditional, modern, rustic, or something else. Look for a venue that fits your style and matches the overall vibe of your wedding.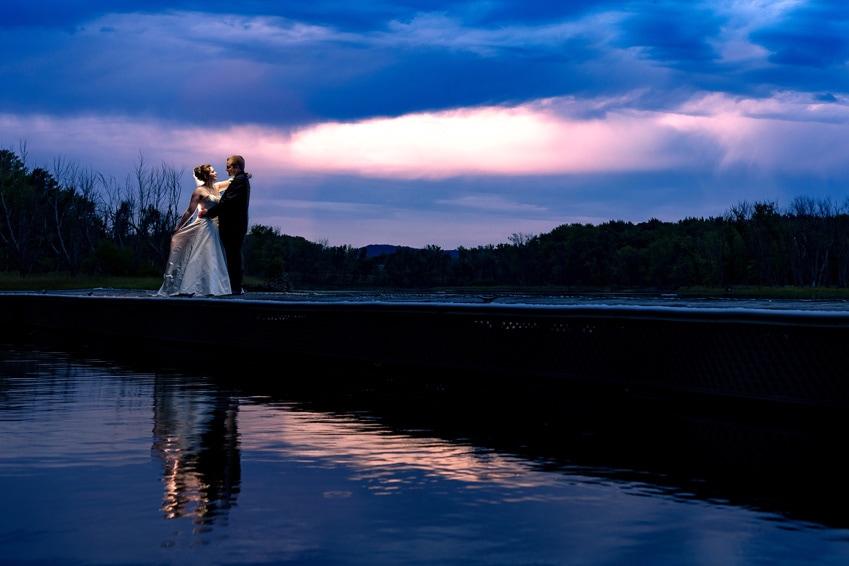 Located in La Crosse, WI, Celebrations on the River offers a wide range of exceptional venues, making it a world-class venue. Their process is so well thought out that you won't be able to ask for anything that they haven't thought of having hosted more than 700 weddings. Their in-house catering is amazing, and they have a lot of wedding packages to choose from. In a fully modern facility with no expense spared, you'll enjoy incredible views of the river in a fairy tale setting. A shuttle will take you and your guests back to one of their partner hotels after an amazing day.
Can host up to 400 guests
Both indoor and outdoor options are available
Separate bride and groom dressing rooms on site
Breathtaking views of the river and beautiful riverside wedding altars
High-rise ceilings, custom LED lighting, gorgeous crystal chandeliers,
In-house catering
Multiple hotel partnerships with shuttle service
Abundant parking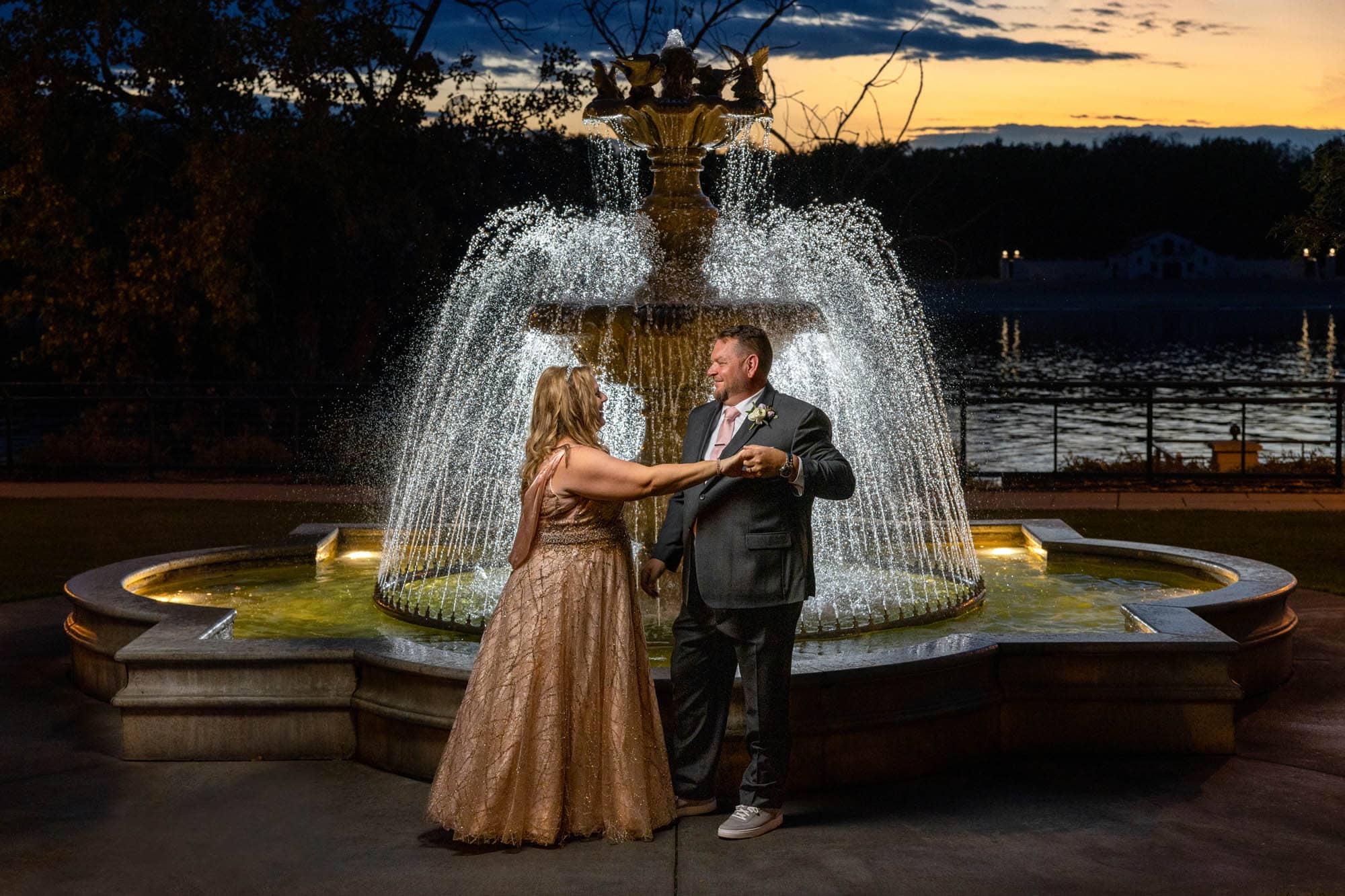 One of the most popular wedding venues in La Crosse is The Charmant Hotel. This restored candy factory turned hotel boasts a historic and elegant atmosphere that is perfect for a chic and intimate wedding. The hotel offers several event spaces, including the rooftop terrace which offers stunning views of the Mississippi River and the surrounding bluffs.
Can host up to 100 guests
World class dining and hotel
Easy parking outside hotel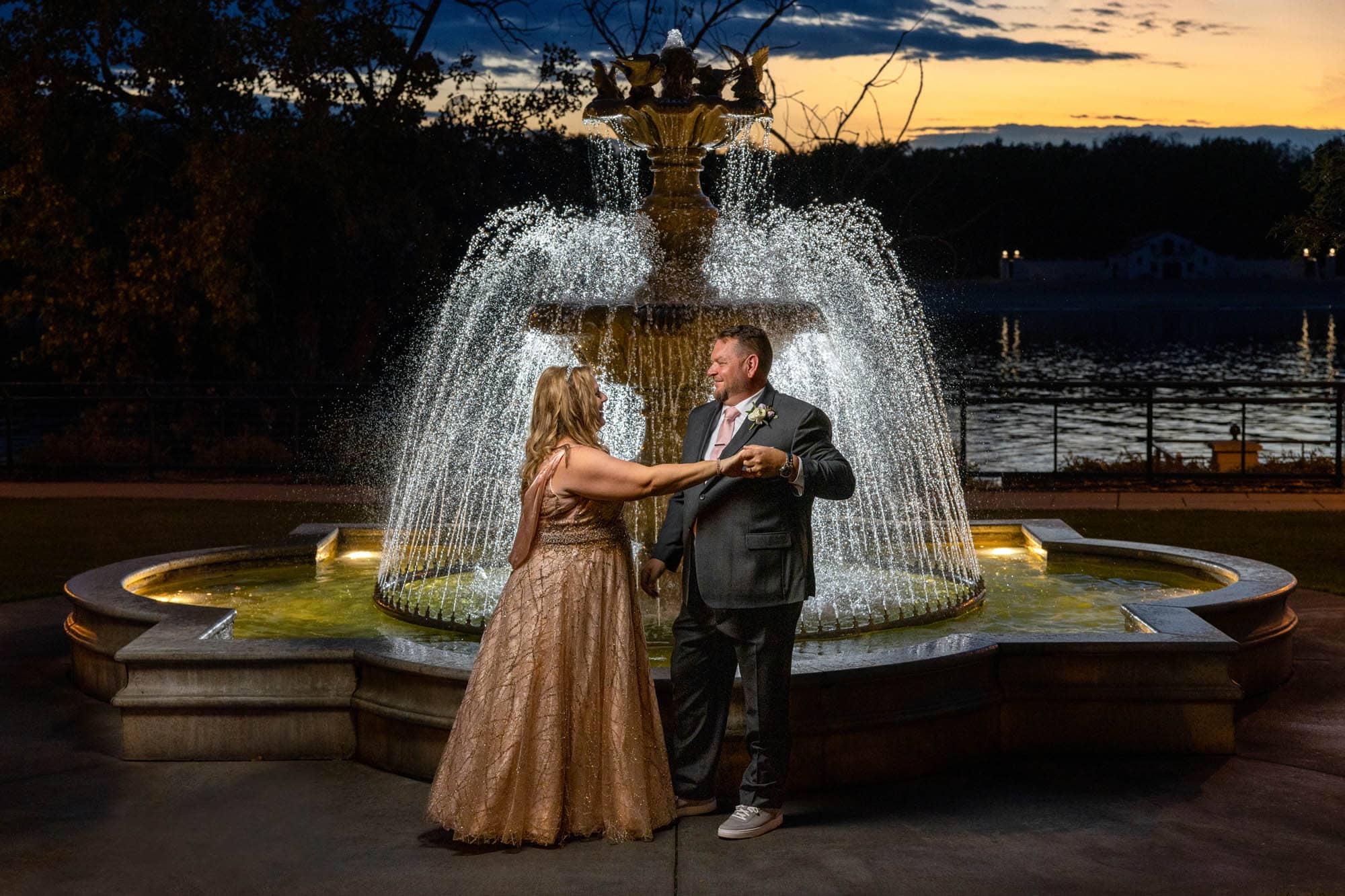 Located in downtown La Crosse, The Court Above Main is a newly renovated venue that will provide you with a relaxed experience. With 14-foot windows adorning the ballroom, you can celebrate your ceremony with up to 180 of your closest friends and family. The venue can accommodate up to 250 guests who can dance the night away under grand chandeliers. Best of all, a wedding coordinator will ensure that your entire experience is stress-free before and after your wedding.
Have you ever considered a micro wedding? The Court Above Main also offers all-inclusive packages for 30-50 people and 6 hours of coverage that includes a Coordinator, Officiant, Photographer, Florist, DJ, Caterer, and Bakery.
Can host up to 180 guests for plated dinner and 250 for dance
Event manager before starting 2-3 month before and day-of facilitation
Private wedding party suite
In-house sound system with wireless microphone
Full bar with experienced bartenders
Multiple preferred catering options
Exclusive discounts through The Wedding Tree for gowns, dresses, tuxedos, etc.
Parking ramp less than a block away and street parking
All-inclusive micro wedding options available
Pricing for The Court Above Main ranges from $1500-5000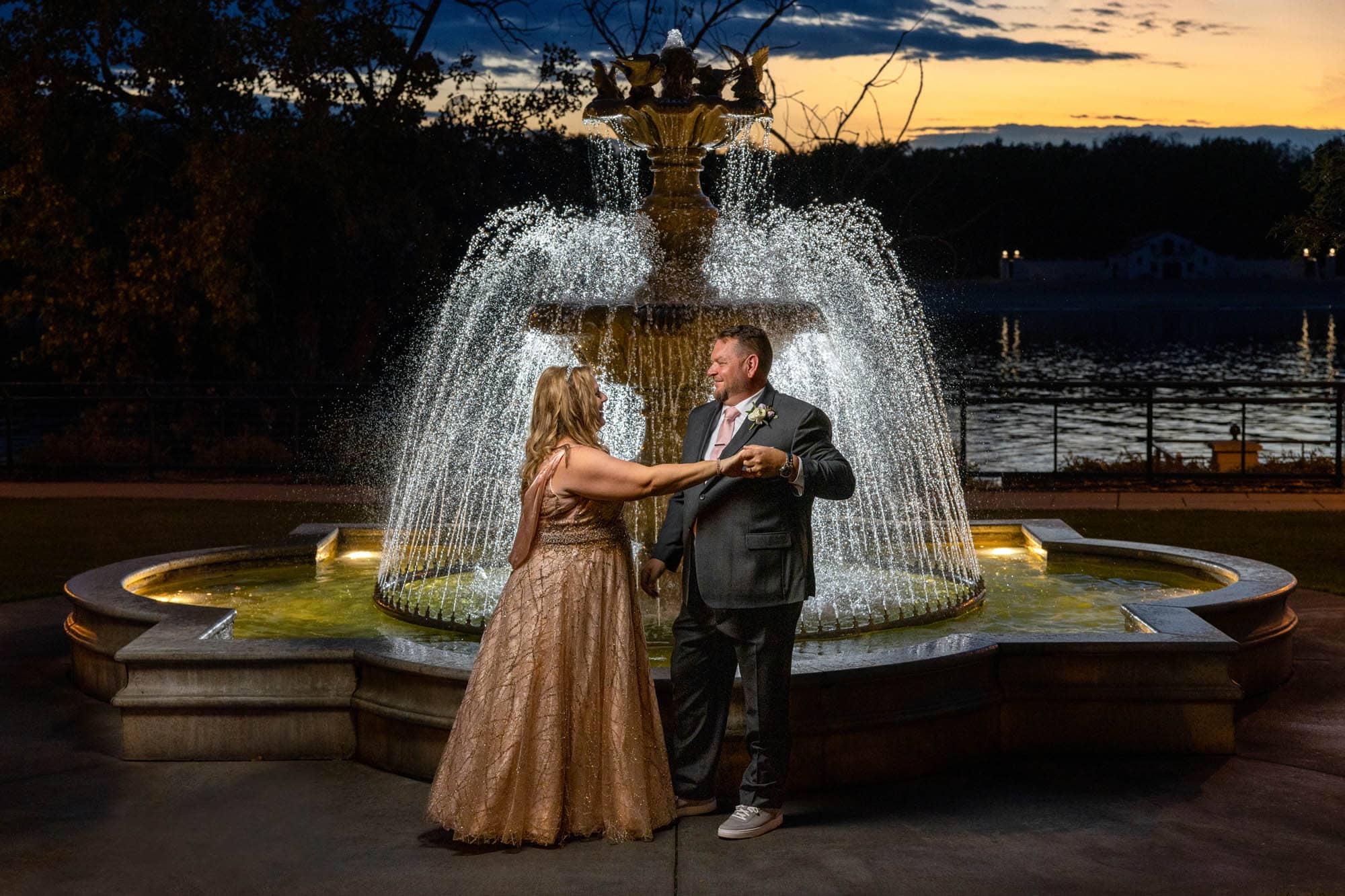 The Greenhouse at Bittersweet is an authentic and historic venue located just outside downtown La Crosse. Since 1983, the flower market has brought beauty to spaces of all shapes and sizes. A 180-year-old barn and a charming farmhouse can accommodate up to 15 guests for an amazing wedding experience. Their lovely greenhouse and expansive ceremony lawn can accommodate 150 guests.
Can host up to 150 guests
Both indoor and outdoor options are available. Indoor restrooms
Wedding loft and groom's quarters
Complimentary design consultation
Customized floral options to fit any vision
Offsite catering
Expansive parking lot
With years of experience hosting large events, the La Crosse Center will ensure that your wedding is nothing short of extraordinary. You'll have an entire team to serve you, including a planner, caterer, and bartenders who provide audio/visual equipment, table skirts, and more. In the heart of downtown La Crosse, you won't find a better place either before or after your wedding.
Can host up to 120-660 guests depending on the banquet room selected
Both indoor and outdoor options are available. Indoor restrooms
Wedding prep space available
AV packages are available
8 preferred caterers
1600 hotel rooms within walking distance
Easy access to the parking garage across the street
Pricing for the La Crosse Center ranges from $650-4000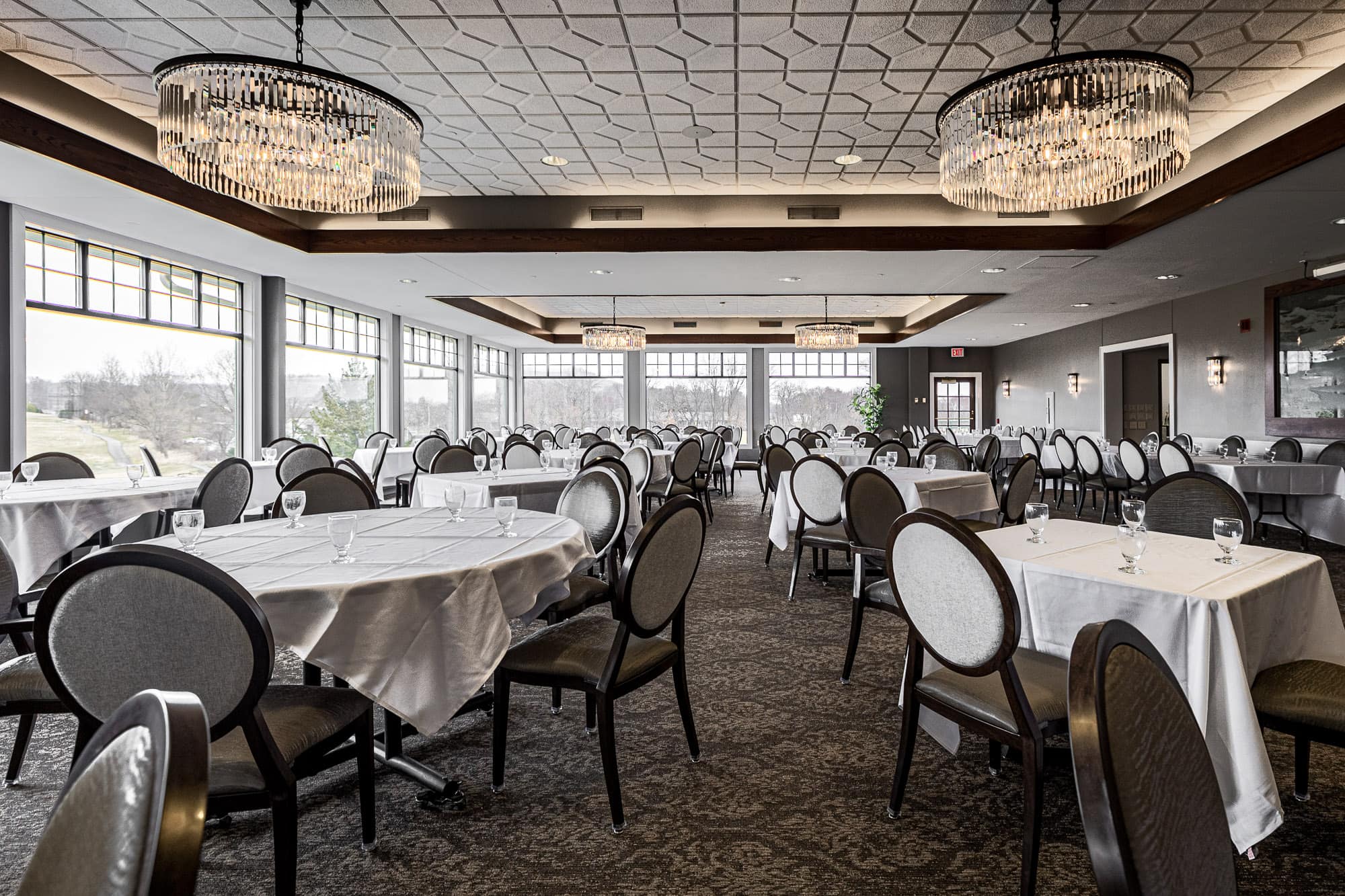 With its elegant and expansive venue just outside of La Crosse, WI, the La Crosse Country Club is a great choice for your wedding. With indoor and outdoor options, you and your guests can celebrate a memorable day on one of the finest golf courses in the area. Luxurious and serene, it will be an unforgettable experience.
Can host up to 250 guests depending on the banquet room selected
Both indoor and outdoor options are available
Bride and groom prep space available
On-site banquet coordinator
In-house catering
AV equipment is available
Abundant parking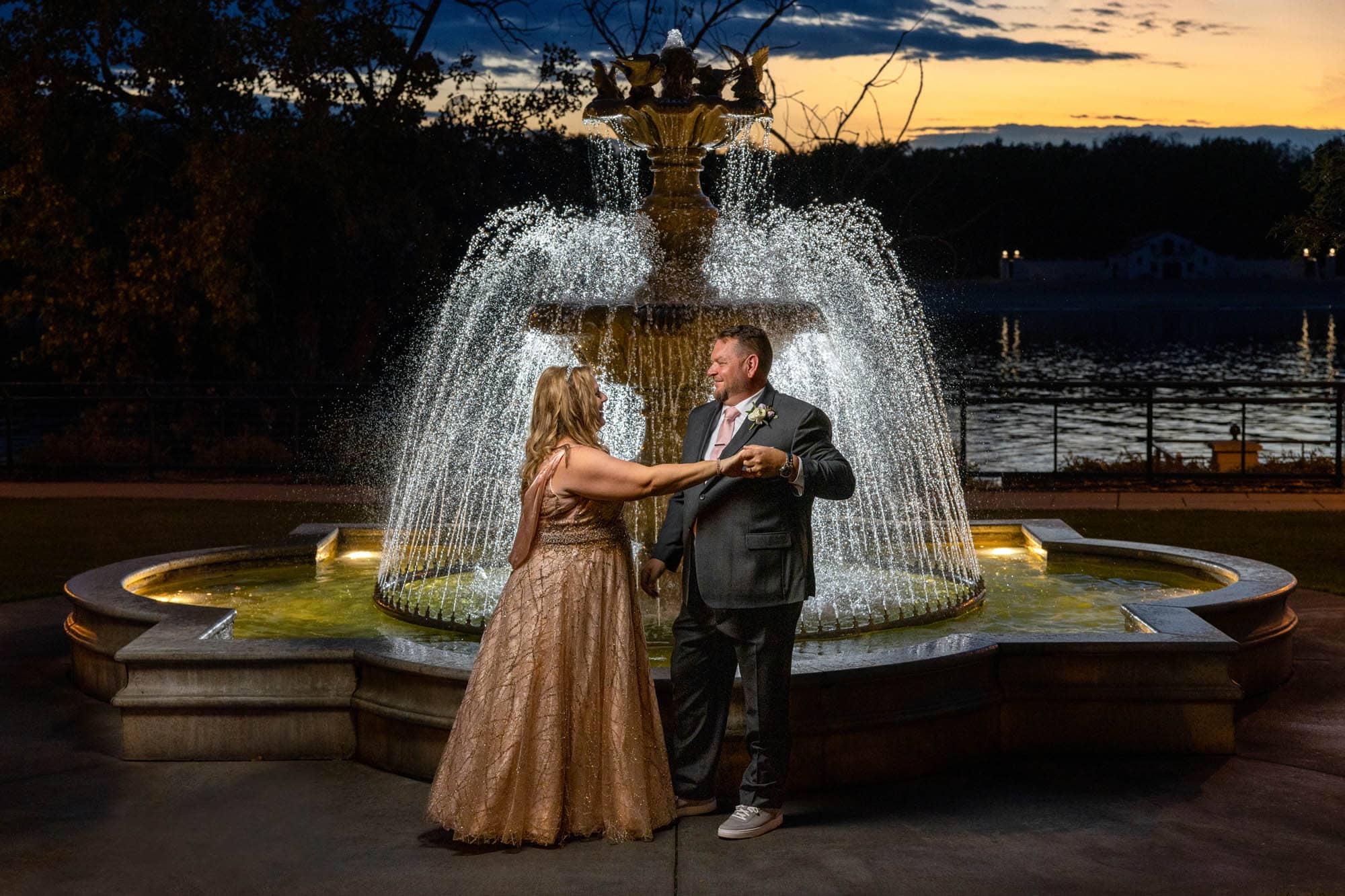 Are you in search of something enchanting? It's worth checking out Myrick Park Center. In my opinion, this is one of the best hidden gems around La Crosse, especially considering the price. The treehouse-style atrium is encircled by 114 windows and set around a 26-foot-tall black willow tree. As an added bonus, your reservation also benefits WisCorps' conservation, education, and community programs
Can host up to 150 guests indoors (200 including outdoor) depending on the banquet room selected
Surrounded by 5 acres of picturesque park space
Open catering is allowed but hard alcohol and cash bar is prohibited.
AV equipment is available
1 Event Staff person will be on-site throughout your reservation for facility needs.
Huge park nearby for kids to play
Abundant parking
Pricing for the La Crosse Center ranges from $1125 to $2500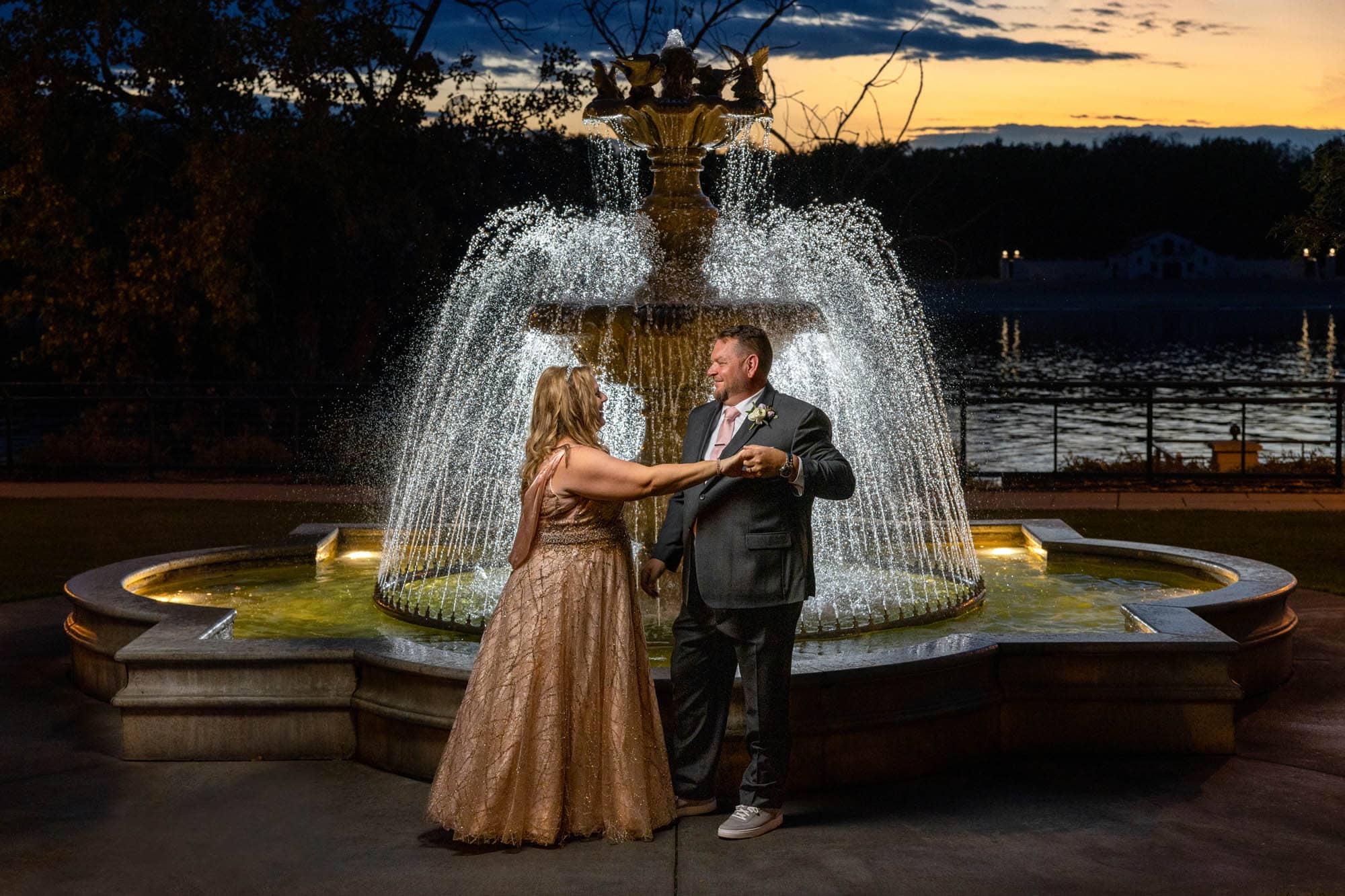 La Crosse's Pump House Regional Arts Center is another treasure. Located in the downtown arts district, this non-profit organization is suitable for large and small gatherings. Within three beautiful art galleries, a jewel box theater, and a twin vaulted ceiling, you are surrounded by elegance.
Can host up to 140 guests
AV equipment is available
Two hours of complimentary rehearsal or prep time (subject to availability).
Two meetings with venue staff (up to one hour per meeting).
A full bar and professional bartenders
Open catering policy. All alcoholic beverage services are provided by the venue
Street and garage parking in the surrounding area
Pricing for the La Crosse Center ranges from $1495 to $3495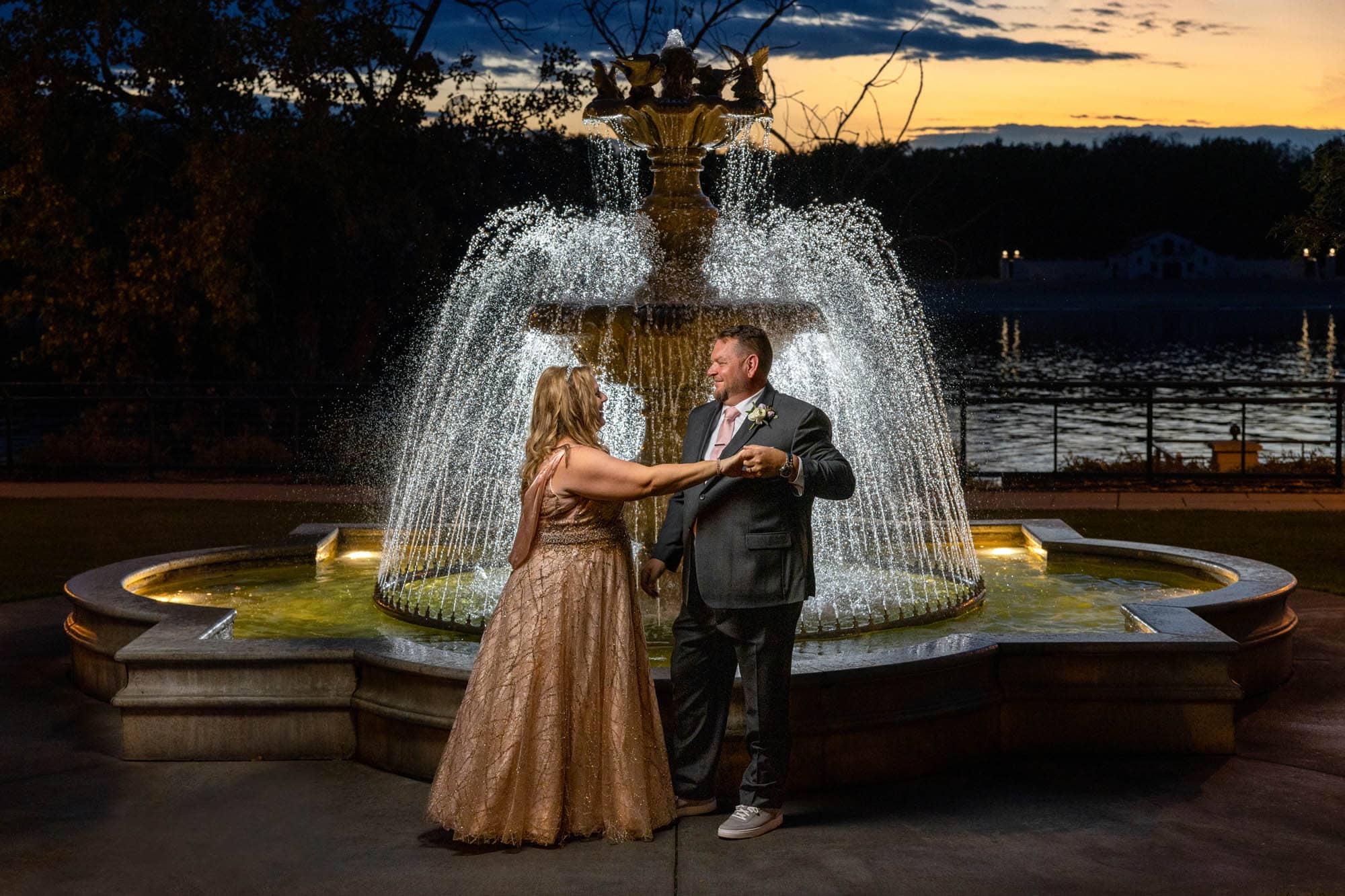 With its prime downtown location on the Mississippi River, the Waterfront is an extremely popular wedding venue. Having hosted luxury events over the past decade, they will pay attention to every detail on your special day. From their well-known restaurant, you can expect world-class dining. Your day is going to be incredible!
La Crosse, WI

Both indoor and outdoor options are available
Unique features include world-class dining
Parking near the restaurant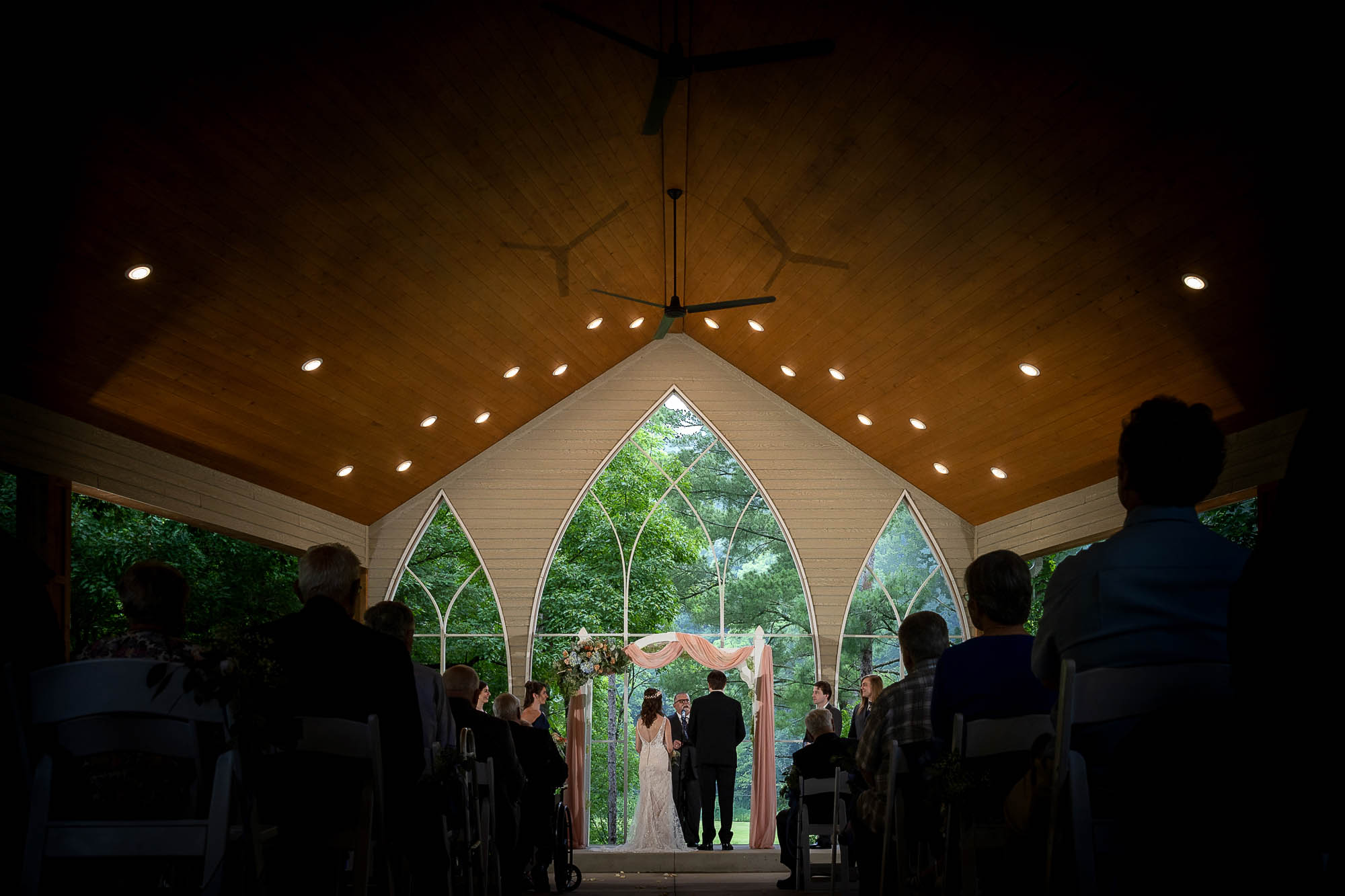 With its 100 acres of picturesque Driftless scenery, Winnebago Springs is a venue worth considering. They have everything you could want for an incredible day, starting with elegantly constructed modern cabins to get ready. You'll be amazed by the architecture of the Air Chapel later on. With a calm breeze blowing through, you'll have a romantic wedding ceremony tucked in the trees while also being protected from the elements. Lastly, the banquet hall has everything you'll need for your reception.
Caledonia, MN
Can host up to 250 guests in the reception hall
Wedding bookings run from Friday 11 a.m. until Sunday 11 a.m
Covered ceremony and reception hall
Separate bride and groom dressing rooms on site
Unique features include their exquisite Air Chapel for your ceremony
Full commercial kitchen and bar for your reception
Parking is abundant
Pricing for Winnebago Springs ranges from $6000-7000