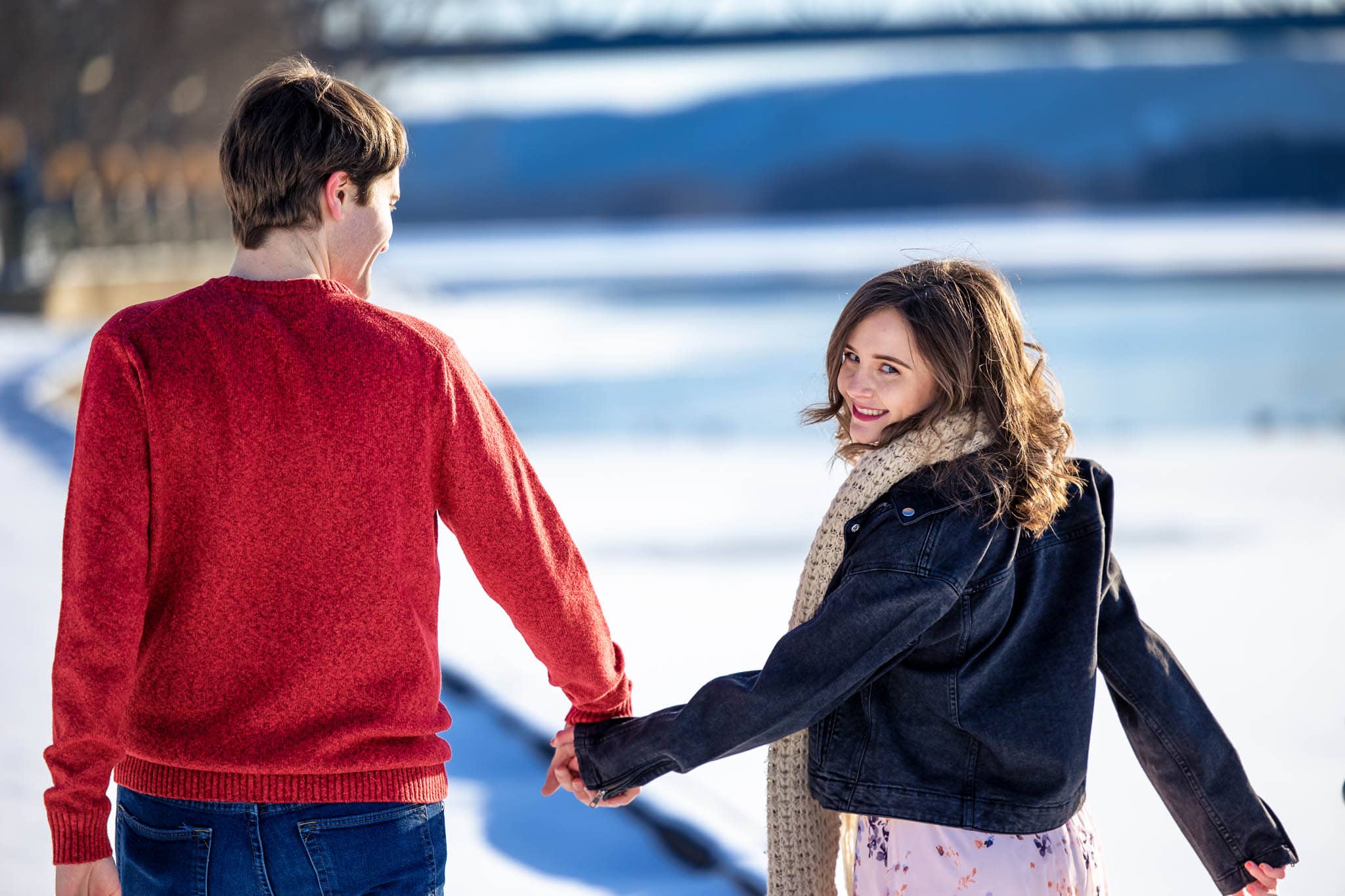 Best Date Night Ideas Around La Crosse, WI
La Crosse Based | Wedding and Portrait Photographer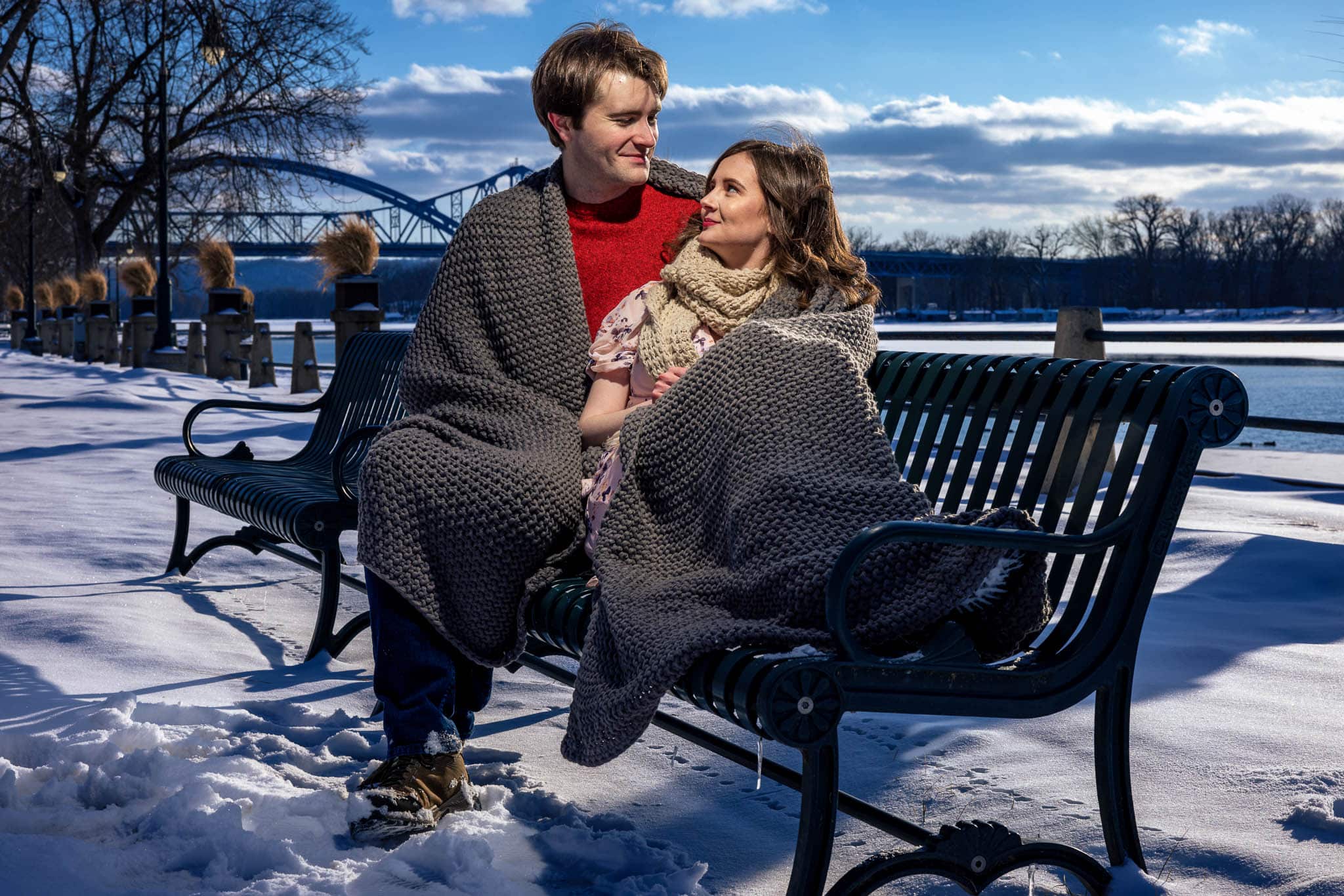 La Crosse Based | Wedding and Portrait Photographer
Located on the banks of the Mississippi River, La Crosse, Wisconsin, is a romantic getaway
This charming Midwest destination is perfect for a romantic date night because of its picturesque downtown, abundance of restaurants, and outdoor activities. In La Crosse, you'll find a variety of options that will make your night out fun and memorable, whether you're looking for a special dinner or a casual outdoor adventure.
The city has a beautiful riverfront with stunning views of the river and the bluffs. You can take a leisurely walk, hold hands, and enjoy the view. One of our favorite spots to relax is the fountain just outside the Waterfront Restaurant. It's beautifully lit in the summer, making for a romantic evening to sit down together after getting some frozen treats at the Pearl Ice Cream Parlour on a weekend night.
Take a stroll along the Mississippi River
Among the most romantic places to dine in La Crosse is Love Child restaurant, which is one of the finest places to have dinner. Located downtown, the restaurant offers some of the most incredible food we have ever tasted anywhere in the world, and we just can't get enough of it! A fantastic place to celebrate a special occasion, this restaurant features a diverse menu that changes on a regular basis. Their menu features fresh seafood, meat, and creative cocktails while also offering mouthwatering vegetarian options as well.
Enjoy a truly world-class restaurant
Spending an evening in Riverside Park is an enchanting activity for a romantic date. Among the features of the park are a riverwalk, a rose garden, and a fountain. In addition to the benches and picnic tables that you will find throughout the park, you will also find lots of open spaces where you can enjoy a cozy picnic with your loved one while taking in the sights and sounds of nature. During the summer, you can also enjoy Moon Tunes concerts for free.
Experience one of our favorite greenspaces
You can spend a romantic evening in La Crosse by taking a riverboat cruise on the Mississippi River on a Saturday evening. The evening tour is a memorable way to spend a summer night in La Crosse. On the La Crosse Queen, a paddlewheel riverboat, you can enjoy a sightseeing cruise or a dinner cruise along the mighty Mississippi.
Take a cruise on the river
The Rivoli Theater is one of the oldest movie theaters in the city and is located in the heart of downtown La Crosse. A beautifully restored theater, they offer a unique experience for movie-goers looking for an excellent place to enjoy your favorite movies while also having dinner and craft beers served to you in your seat. We love their pizza! There is a mix of independent, historical, and mainstream films shown at the cinema, so there is something for everyone. Alternatively, you can watch a movie under the stars if you prefer. As part of its Movies in the Park series, La Crosse hosts outdoor movies during the summer months, which are free of charge. With a blanket, some snacks, and a significant other by your side, you can watch a movie on a cool summer evening.
Watch a movie at the Rivoli Theatre
Make your way over to Le Chateau's lower-level bar, La Cave, if you want to enjoy something spectacular. There is no doubt that you will be treated to some of the most delicious cocktail mixes that you will find in La Crosse. These mixes include special smoked drinks and a variety of other concoctions with the finest European flavors you could imagine. With what they are able to create, their mixologists are truly magical. Alternatively, check out the rooftop bar at the Charmant for stunning views of the city. On the roof of this boutique hotel, the bar features a wide selection of craft cocktails, including classic cocktails, house creations, and seasonal specialties.
Is there anything better than a delicious cocktail?
La Crosse has a thriving brewery scene, and many of them offer tours and tastings of their products. Pearl Street Brewery, Turtle Stack Brewery, and La Crosse Distilling Co. are some of the most popular breweries in the area that are worth checking out. A memorable way to spend an evening with your significant other is to tour a few breweries, taste some local brews, and enjoy each other's company.
Tours and tastings of local breweries
Whether you want to listen to a concert or see a show, La Crosse, WI has a lively arts scene. There are several theaters and venues that regularly host concerts and shows. As one of the region's most popular performance venues, both the Weber Center for the Performing Arts and the La Crosse Center are year-round destinations for a variety of performances.
There is no doubt that Grandad Bluff is one of the most popular attractions in La Crosse, especially during sunset time. I highly recommend that you go to the overlook for a breathtaking view of the city and the surrounding bluffs, especially at sunset. You can enjoy a romantic and unforgettable date night with your significant other by packing a picnic dinner and being mesmerized by the sunset together.
Enjoy the city from above
La Crosse's High Rollers Roller Skating features a fun and family-friendly atmosphere. High Rollers' disco lights and music make it the perfect place to spend a fun evening skating with friends. Aside from regular skating sessions, High Rollers also offers themed events and private parties. Roller skating lessons are also available for beginners, making it a convenient place to learn. Additionally, the rink has a snack bar with pizza, hot dogs, nachos, and soda. A friendly and welcoming staff ensures that everyone has an outstanding time at High Rollers.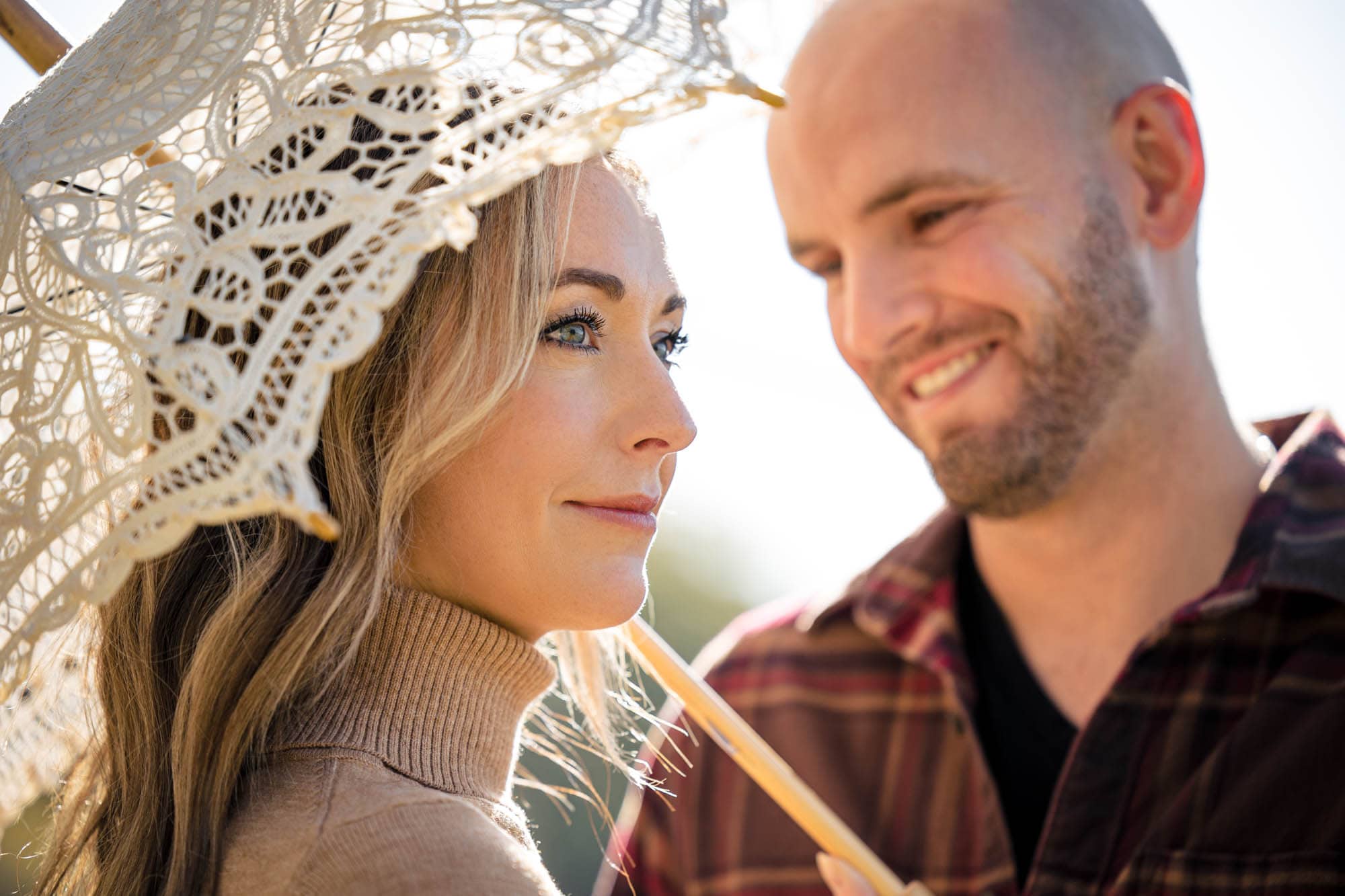 In conclusion, La Crosse, Wisconsin is a great place to enjoy a romantic and memorable date night with a special someone. We have something for everyone, whether you're looking for a fancy dinner or a casual outdoor adventure. With the beauty of the scenery and quaint downtown, this is an idyllic destination to have a special experience with whoever you love.